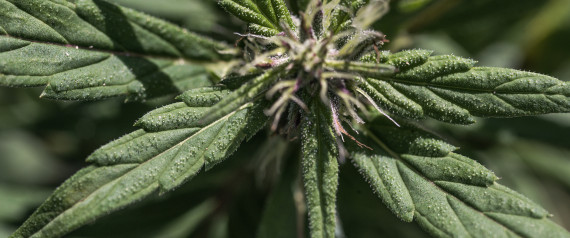 The chance to vote on marijuana could persuade some voters to show up on Election Day, according to a George Washington University Battleground poll conducted by the bipartisan team of Lake Research Partners and the Tarrance Group.
Sixty-nine percent of voters polled said they would be more likely to vote in an election if a proposal to legalize marijuana was on the ballot, while just 13 percent said they'd be less likely. Liberals were even more enthusiastic about voting under those circumstances than conservatives or moderates.
Getting voters to the polls during midterm elections is a recurrent challenge for Democrats. No one is suggesting marijuana initiatives as a key get-out-the-vote strategy, but some Democrats hope their inclusion on state ballots could help boost midterm turnout, especially among young voters.
Florida will have a medical marijuana initiative on its ballot in November, and pot advocates are pushing to get initiatives on the ballot in several other states.
"You can imagine that we're very excited about the marijuana numbers in this poll, not only for personal consumption to get through this election but also in terms of turnout," Democratic pollster Celinda Lake joked at a reporter breakfast sponsored by The Christian Science Monitor. Speaking later to HuffPost, she added, "The great thing about it is, marriage equality increases turnout, but we get a backlash too. Abortion issues increase turnout, but we get a backlash too. With marijuana initiatives, we actually don't get a backlash."
Such pot initiative enthusiasm requires a few caveats. First, the survey only looked at people who had already said they'd be likely to vote — and the most enthusiastic would-be voters were ages 45 to 64, not young adults. Second, people are notoriously bad at predicting their own future actions.
And third, while youth turnout rose in three states with marijuana initiatives in 2012, California political consultant Bill Zimmerman, who had managed seven earlier medical marijuana initiative campaigns, told National Journal last week that he had seen no sign of increased youth turnout in any of those earlier elections.
The GWU Battleground poll surveyed 1,000 likely voters by phone between March 16 and March 20.
–
Via Huff Post