Medical marijuana in Illinois will be 'wildly different'
May 2, 2013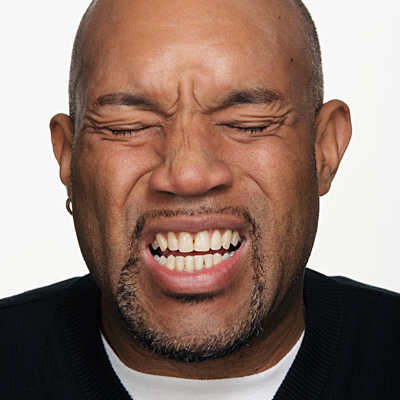 The proposed Illinois medical marijuana program is not what you think it is. Lawmakers, policy experts, patients and advocates joined together to create legislation, although restrictive, that allows residents safe and legal access to medical marijuana. The four-year Compassionate Use of Medical Cannabis Pilot Program will be self-sustained – not generating any revenue.
"We want the best marijuana program in the nation," said Mike Graham, an Illinois resident who uses medicinal marijuana to treat severe pain caused by a degenerative disc disorder. "The way the bill is set up, we want a clear black and white picture of what the program is."
Graham said that marijuana, which is still illegal in Illinois, gave him a better quality of life and while he advocates its use, he wants a tightly controlled program so the drug doesn't fall into the wrong hands.
"We don't want this getting to kids on the playground," said Graham. "We just want to sick people to have safe afford access to a product that improves quality of life."
Unlike the big, first state program in California, which generates $100 million in tax revenue, Illinois will have a self-sustaining program, tightly regulated by the state with dispensary fees and a sales tax designed to simply cover all state costs. Unlike Colorado's program that allows its patients to qualify for usage with the broad condition of "chronic pain," Illinois legislation does not accept chronic pain as qualifying for use. Unlike Alaska, Delaware, Maine, Michigan and Rhode Island, which recognize patients from other states, Illinois will not.
"When you start looking at some of the specifics of the bill you see that it's really wildly different from what California and Colorado and some of other states out West are doing," said Dan Riffle, deputy director of government relations for the Marijuana Policy Project, a national marijuana advocate group.
Dr. Burak Emin Gezen, an internist in downtown Chicago, has a few patients who currently use marijuana, illegally, to alleviate pain. He thinks it's an underutilized and undervalued treatment.
"If it's legal and we start using it more, I think I'll have a lot more patients who will be getting benefits from it, there's no question about that," said Gezen.
But it's not as simple as that. To qualify for the Illinois program, the bill requires an established doctor-patient relationship before a physician can make a marijuana recommendation. A narrow and specific list of more than 30 conditions qualifies for use. Conditions include cancer, glaucoma, HIV/AIDS and spinal cord injuries.
Riffle explained that in Colorado, 94 percent of those who qualify for medical marijuana cite chronic pain. Because chronic pain won't qualify for use in Illinois, organizations like MPP and NORML, a marijuana law advocacy group, believe that although Illinois has a high proportion of residents currently receiving medical care, marijuana enrollment will be low.
"Given the restrictive nature of this pilot program, you might see a pretty low turnout of people who could potentially qualify, actually going through and enrolling the program, and getting their medicine from one of these dispensaries," said Dan Lin, the executive director of Illinois NORML.
The Illinois population is just under 13 million, but MPP believes that a mere 3,500 to 10,000 Illinois patients would enroll during the first few years. MPP believes Illinois would have one of the lowest per-capita rates of participation in the county.
In comparison, more than 107,000 people qualify in Colorado with a state population of just over 5 million residents.
The proposed Illinois legislation passed the House, 61-57, on April 17. While it's still pending before the Senate, Illinois could be the 19th jurisdiction, including Washington D.C., to allow residents who qualify safe and legal access to medical cannabis. If passed, the law would take effect on January 1, 2014.
The bill would establish up to 22 cultivation centers and 60 dispensing organizations throughout Illinois. Three state departments would regulate the medical cannabis system. The Department of Agriculture would oversee regulation centers. The Department of Financial and Professional Regulation would control dispensing centers. The Department of Health would distribute patient cards and keep a registry of registered marijuana patients.
California voters passed Proposition 215 in 1996, making it the first state legalizing marijuana for medicinal use. Since then, 17 additional states and the District of Columbia have enacted similar laws.
At the federal level, marijuana is classified under the Controlled Substances Act as having a high potential for dependency, making distribution of marijuana – regardless of medical purposes – a federal offense.
"The state of Illinois doesn't want to set up a medical cannabis program that's going to then have the federal government come in, shutting it down or raiding different dispensaries," said Lin.
Len Goodman, a criminal defense attorney at Len Goodman Law Office LLC in Chicago, said there is always a risk that the Justice Department could decide to enforce the federal law.
"It comes down to keeping your program really low key so you don't attract the attention of the federal government," said Goodman. "If you drive a really crappy car, then maybe car thieves won't steal your car. They'll steal the nicer car."
Goodman said that having a self-sustaining program might keep the Feds at bay. While the Illinois medical marijuana program will not generate any excess revenue, it could save taxpayers thousands in healthcare costs.
Although Graham, the medicinal marijuana user, comes from a law enforcement family, he said he wanted to stop his dependency on OxyContin, a prescription painkiller. He found that marijuana alleviated his pain and allowed him to function better than opiates. Because Medicaid does not cover the cost of medicinal marijuana, Graham's costs dropped to just over $12,000 per year, alone saving the state $87,000.
While other patients individual needs will vary from Graham's, if 1,000 people were able to reduce their Medicaid expenses by 10 percent of his savings, that would yield $8.7 million in state savings.
"The biggest impact on the state, revenue wise, is that a lot of these folks currently being prescribed Vicodin or morphine or OxyContin are being covered by state Medicaid," said Riffle, of MPP. "So that's an expensive drug that the taxpayers are paying for right now."
The Illinois patients who qualify for the program would be allowed to purchase 2.5 ounces of marijuana every two weeks from state-regulated dispensaries. The cannabis cultivated in Illinois will be sold in the form of buds, edibles, tinctures or topicals. Regardless of the form, the 2.5-ounce limit will be strictly enforced. The patients would be taxed at 1 percent, the same rate as pharmaceutical and over-the-counter medicines. Cultivation centers would be taxed 7 percent.
The cost of the two-week permitted dose has not been established. According to Lin, that will depend on the cost to build cultivation centers. While Lin could not give an approximate estimate, he said building a cultivation center could be costly.
In addition to Medicaid savings, Lin would like to see the pilot program continue past the four years allotted in the bill. He said he hopes some initial restrictions will eventually be relaxed, to allow users to cultivate their own, and to permit people with prior drug convictions to enroll in the program.
"I get a lot of people calling and complaining about how restrictive the program is. People think patients and advocates have compromised too far. Unfortunately, in the political process, compromises had to be made," said Lin.
Graham said that pain sufferers like himself should have a legal alternative to expensive prescription opiates. "Since using marijuana I can count on one hand the number of times I've taken oral opiates in the last 10 years. But that makes me a criminal, and I don't want to be a criminal.