A neurology professor at the University of South Florida will join a group of speakers to bring together leaders in health care and medical marijuana.
Dr. Juan Sanchez-Ramos, who conducts research on Parkinson's and Huntington's diseases, is one of seven speakers to advocate for medical marijuana at the three-day International Canna Pro Expo that starts Oct. 2.
The expo expects to bring over 2,000 people to Orlando.
"There's a lot of room for business," Sanchez-Ramos said in an interview July 20. "Believe me."
The professor will discuss how marijuana can help treat neurological disorders, slow down brain aging, and relieve pain for people who can't take opiates.
He hopes to win over health care professionals not yet sold on marijuana's benefits and explain the need for more studies on the plant. Major health organizations still take defiant stances against medical marijuana, he said.
Though some states have legalized marijuana for recreational or medical use, the biggest obstacle to research is marijuana's classification as a Schedule I drug, he said.
This means the federal government believes marijuana has a high potential for abuse, has no accepted medical treatment use, is unsafe under medical supervision, can't be prescribed and is not readily available for clinical use. The list includes marijuana, heroin, LSD and more.
Plants have historically been used for beneficial drugs, be it aspirin from willow bark or morphine from poppies. He predicts a renaissance of marijuana research to come with more legalization.
"They should allow it to be studied in a scientific way," he said. "Finally, society is starting to see the light."
In Florida, only the Charlotte's Web strain of marijuana is legal. Only in May did a final judicial hurdle finish before growers across the state could send in applications to grow the plant.
Five regional growers will be chosen later this year.
Advocates want to expand medical marijuana legalization in the state through a vote or through the Legislature next year.
If legalized in all 50 states, New York marijuana industry research firm GreenWave Advisors predicts $35 billion in retail marijuana sales revenue by 2020.
-
VIA BizJournals
By Paul Armentano |  NORML Deputy Director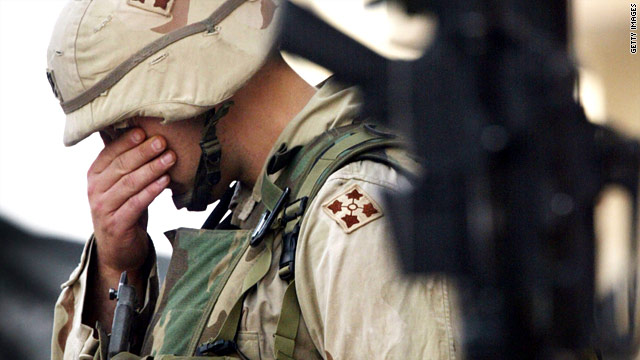 AUGUSTA, ME – Patients diagnosed with post-traumatic stress, Crohn's disease, and other debilitating disorders will soon be eligible for cannabis therapy underlegislation approved last week absent the Governor's signature.
The new law expands the list of qualifying conditions for which a Maine physician may legally recommend cannabis to include "post-traumatic stress disorder," "inflammatory bowel disease" (such as Crohn's and/or ulcerative colitis), and "dyskinetic and spastic movement disorders and other diseases causing severe and persistent muscle spasms" (such as Parkinson's disease and/or Huntington's disease). It is the second time that Maine legislators have acted to expand the pool of patients who may have access to medicinal cannabis.
The law takes effect in approximately 90 days.
Four states — Connecticut, Delaware, New Mexico, and Oregon — explicitly allow for the use of cannabis to treat symptoms of post-traumatic stress.
Clinical trial data published in the May issue of the journal Molecular Psychiatry theorized that cannabinoid-based therapies would likely comprise the "next generation of evidence-based treatments for PTSD (post-traumatic stress disorder)."
Survey data published in 2011 in the European Journal of Gastroenterology and Hepatology reported that the use of cannabis therapy is common among patients with inflammatory bowel disorders.
In May, researchers at the Meir Medical Center in Israel reported that inhaling cannabis reduces symptoms of Crohn's disease compared to placebo in patients non-responsive to traditional therapies. Investigators concluded, "Our data show that 8-weeks treatment with THC-rich cannabis, but not placebo, was associated with a significant decrease of 100 points in CDAI (Crohn's Disease and activity index) scores."
Five of the eleven patients in the study group also reported achieving disease remission (defined as a reduction in patient CDAI score by more than 150 points).
-
Via www.thedailychronic.net