Why medical marijuana patients can't buy guns
The Washington Post - Christopher Ingraham - 09/07/2016
An appeals court ruled last week that a federal law prohibiting medical marijuana cardholders from purchasing guns does not violate their Second Amendment rights, because marijuana has been linked to "irrational or unpredictable behavior."
The ruling came in the case of a Nevada woman who attempted to purchase a handgun in 2011, but was denied when the gun store owner recognized her as a medical marijuana cardholder, according to court documents. S. Rowan Wilson maintained that she didn't actually use marijuana, but obtained a card to make a political statement in support of liberalizing marijuana law.
Federal law prohibits gun purchases by an "unlawful user and/or an addict of any controlled substance." In 2011, the Bureau of Alcohol, Tobacco and Firearms clarified in a letterthat the law applies to marijuana users "regardless of whether [their] State has passed legislation authorizing marijuana use for medicinal purposes." Though a growing number of states are legalizing it for medical or recreational use, marijuana remains illegal for any purpose under federal law, which considers the drug to have a high potential for abuse and no accepted medical use.
The U.S. Circuit Court of Appeals for the 9th Circuit ruled that the federal law passes muster with the Constitution, as "it is beyond dispute that illegal drug users, including marijuana users, are likely as a consequence of that use to experience altered or impaired mental states that affect their judgment and that can lead to irrational or unpredictable behavior."
[Legal marijuana is doing what the drug war couldn't]
The court then concluded that it is reasonable to assume that a medical marijuana cardholder is a marijuana user, and hence reasonable to deny their gun purchase on those grounds.
From a legal standpoint, the nexus between marijuana use and violence was established by the U.S. Court of Appeals for the 4th Circuit in Virginia, in the 2014 case of United States v. Carter. That case cited a number of studies suggesting "a significant link between drug use, including marijuana use, and violence," according to the 9th Circuit's summary.
In the words of the 4th Circuit, those studies found that:
The 4th Circuit argued that, on the link between drug use and violence, the question of correlation vs. causation doesn't matter: "Government need not prove a causal link between drug use and violence" to block firearms purchases by drug users. A simple link between drug use and violence, regardless of which way the causality runs, is grounds enough.
Still, the 9th Circuit did suggest causation was part of its decision, saying that irrational behavior can be "a consequence" of marijuana use.
This argument — that substance use increases risky behavior — applies to plenty of other drugs, too, and not just illegal ones. For instance, drug policy researchers Mark Kleiman, Jonathan Caulkins and Angela Hawken have pointed out that tobacco users also are more likely to engage in crime relative to the general population.
"Compared with nonsmokers, cigarette smokers have a higher rate of criminality," they wrote in their 2011 bookDrugs and Drug Policy: What Everyone Needs to Know. "Smoking in and of itself does not lead to crime, but within the population of smokers we are more likely to findindividuals engaged in illicit behavior."
The authors also point out that there's a much stronger link between violent behavior and alcohol than there is for many illegal drugs: "There is a good deal of evidence showing an association between alcohol intoxication and pharmacologically induced violent crime," they write.
They added:
"There is little direct association between marijuana or opiate use and violent crime. ... it is also possible that for some would-be offenders, the pharmacological effect of certain drugs (marijuana and heroin are often given as examples) may actually reduce violent tendencies."
Should the Odor of Cannabis Constitute Probable Cause in Florida?
by The Law Office of John Guidry II
Oh the times, they are a changin'
Every time I walk into the Orange County Courthouse, I see some guy asking me to sign a petition to "put medical marijuana on Florida's Ballot". Somehow, whenever I'm dressed in my work uniform (suit, tie, and briefcase, don't forget the briefcase), the petition signing hawks leave me alone. It may be that too many "suits" turn out to be jerks, so they just don't bother. I understand that, and agree. But, if I had the time, I would chat up the "medical marijuana sign holder" and tell him that medical marijuana is perfectly legal in the State of Florida. It has been for almost a year now.
Most people don't realize this. Medical marijuana is legal in Florida. I'll keep saying it until everyone takes down the signs asking that we make it legal. It's legal. Governor Rick Scott signed the law back in 2014, and it took effect on January 1, 2015. The law is found in Florida Statute 381.986, entitled "Compassionate use of low-THC cannabis".
Now, the question for today may sound like another episode of Inside Baseball, and for that, I'm slightly sorry. It is the effect this law has on probable cause that should concern we citizens. Law enforcement may not search your person, home, or vehicle without a warrant so long as they have "probable cause". Nine times out of ten, probable cause involves some officer telling his buddy "You smell weed? Yea, I smell weed too, let's search this place". Five times out of ten, this odor is detected after a citizen denies the officer permission to search. Up until January 1, 2015, probable cause based upon the smell of weed made a bit of sense, as marijuana was illegal in any form up until that point.
For years now, we defense attorneys have tolerated fabricated odor of cannabis searches that never reveal cannabis. It sounds funny, but some officers have searched a vehicle based upon the odor of cannabis–only to find no marijuana. Shocking, I know. The only drugs found on these "odor of cannabis searches" were cocaine or heroin or oxycodone—none of which smell like weed. Not surprisingly, most prosecutors buy into this odor of cannabis excuse. Even judges buy into it, reasoning that, "well, I guess the defendant had recently smoked weed, that's probably what the officer smelled, so I'm going to find probable cause for the search based upon the officer's detection of the odor of cannabis". Sure, there are several logical objections to such reasoning, if you can find a judge interested in logic (there are plenty). For example, the odor of burnt cannabis is only evidence of a completed crime (the weed is now consumed by fire, duh), so the odor is not evidence that someone is currently committing the crime of possession of cannabis. Furthermore, in cases where a search is conducted based upon the odor—but no weed is recovered–the officer's nose obviously isn't accurate enough to detect the presence of cannabis. So, what business does the court have relying on such an inaccurate nose to find probable cause? We have K9's who, we all can agree, are far better at detecting the scent of drugs than humans—yet several courts have suppressed evidence when it can be shown that the particular K9 utilized is not accurate enough to form probable cause (yes, the police must keep records of their K9's "accuracy", a story for another day). Why should a human be treated any different than a K9?
Well, I'm a little bit off track, as usual. We're talking about searches. We're talking about the government's right to obtain a search warrant of your underwear drawer because they smell cannabis outside your home. We're talking about a speeding ticket that turns into a 4 hour ordeal in which the panels of your dashboard have been broken loose because some cop smelled weed when you rolled down your window (should have rolled down those windows the minute you saw the flashing lights, I'm just saying).
Prior to January 1, 2015, Florida courts have routinely held that the smell of cannabis indicates criminal activity. As we said before, any form of cannabis was illegal. But now, the possession of cannabis is no longer illegal. Now, cannabis possession is legal if possessed under Florida Statute 381.986. Now, the odor of this legal substance should no longer constitute probable cause to search anything.
How Florida's cannabis statute will impact the determination of probable cause remains to be seen, but several states have had medical marijuana for a while now, so we can gain some wisdom from their decisions. For example, in Arizona, their appellate court addressed "the effect of the Arizona Medical Marijuana Act (AMMA) on determinations of probable cause. That Act renders possession, cultivation, and use of marijuana lawful under some circumstances. Accordingly, those circumstances—not the mere possession itself—now determine whether such activity is criminal or permitted under state law. For this reason, and for the reasons state below, we hold that the scent of marijuana, standing alone, is insufficient evidence of criminal activity to supply probable cause for a search warrant." State v. Sisco, 359 P.3d 1 (2015).
Medical marijuana legalized in Pa.
By Julia Terruso, Staff Writer philly.com
HARRISBURG - Hundreds of cheering families, legislators and patients watched Gov. Wolf sign a medical marijuana bill into law Sunday afternoon, many hopeful at last for relief from debilitating pain, seizures and other medical conditions.
Allie Delp watched from her mother's lap, purple sunglasses strapped around her wide blue eyes to protect them from the light. Large crowds are tough for Allie. The 4-year-old suffers from Dravet syndrome, a severe seizure disorder, and most days she stays in the dimly lit, cool comforts of her home to avoid triggers. Today was too important not to make the drive from Ford City, said Allie's mother, Amanda Delp.
"It feels like a dream. It really does," Delp said. "If you would have asked me four years ago if I would be advocating for medical marijuana, I would have told you it's just people wanting to get high. It took my daughter for me to open my eyes and realize it can save people."
A row away from Allie, Robert Billhime Jr., 45, sat with his girlfriend and 6-week-old napping son, Aspen. Multiple back surgeries left Billhime addicted to painkillers three years ago. He lost his job, his home. Addiction nearly cost him his life, he said. "If it wasn't for the cannabis I wouldn't be here. I won't go back. I won't be an addict," he said wiping a tear from his eye and looking down at his son.
Billhime called the day a huge step in the right direction but said discrimination and misunderstanding persist. "It's still not going to change the bigotry already in the legal system. If you're a cannabis user, legal or not, you're prejudged simply because you refuse to be an addict."
Billhime said he almost lost custody of his children because the family court judge ordered he take a drug test while he was using cannabis for back pain. He had supervised visitations for six months.
In the packed rotunda Sunday there were hundreds of stories like these. People trying to make it through their pain, determined, loving parents doing whatever they could - and then some for their kids. Wearing green for cannabis - and purple, for epilepsy awareness - they erupted in cheers as Wolf signed the bill into law.
Wolf thanked the advocates, particularly the mothers who brought their kids to rally at the Capitol to give a face to the people the legalization would benefit.
"When you have people who represent a cause as eloquently and in as heartfelt a way as the advocates for this has done, it shows we can get something done that means something," Wolf said. "We're not responding to a special interest here; we're not responding to someone who makes campaign contributions - we're responding to people who are telling us there is a real human need here in Pennsylvania."
There was much congratulating among legislators for bipartisan work on the bill.
"We won!" Sen. Mike Folmer (R., Lebanon), who rallied Republicans, said to a roar as he took the podium. "This is your day!"
Democratic Sen. Daylin Leach, who represents parts of Delaware and Montgomery Counties, recalled introducing a medical marijuana bill in 2010 and failing to find a single cosigner. "The pain of illness touches us all eventually and so we all united to defeat [pain] . . . We worked together, we studied, we begged, we cajoled and we argued - and we convinced our fellow legislators to join us."
The law allows people suffering from 17 specified conditions - including cancer, epilepsy, multiple sclerosis, and seizures - to access medical marijuana in pill, oil, or ointment form at dispensaries statewide.
The Department of Health is expected to oversee what will become a new industry in Pennsylvania, with dozens of dispensaries, hundreds of workers and potentially thousands of patients. Patients would use identification cards, after receiving a doctor's prescription, to access marijuana from one of 150 dispensaries statewide. All dispensaries would be licensed by the state and face intense regulation.
Getting the system up and running could take more than 18 months before a patient can actually access medical marijuana. A provision in the bill allows families with children under 18 to obtain medical marijuana from other states where it is legal without fear of prosecution.
Temporary regulations are also expected to be written to permit adults access if they can demonstrate they suffer from one of the 17 conditions listed in the legislation.
Delp hopes to use that provision to get Allie cannabis oil in the near future. Her daughter has as many as 80 seizures a month, she said. One in five children with Dravet doesn't live to adulthood, Delp said. Many are mentally challenged and require care the rest of their lives.
"Cannabis not only gives us hope to help control the seizures, but there are children in legal states where it's been shown to help their cognition," Delp said. "Maybe she'll be able to catch up, lead a normal life."
Allie is an active tomboy (she did barefoot laps around the rotunda before the bill-signing got under way). She doesn't know to avoid triggers for the seizures that threaten her life.
"She loves riding her four-wheeler, chasing her sisters around, just being a kid," Delp said. "This - it won't solve everything - but it gives us hope, and we need hope."
By Phillip Smith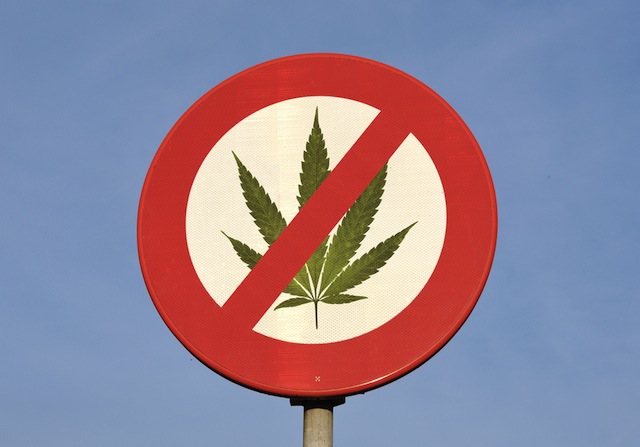 Rob Kampia thinks so, and he's a very well-placed observer. As head of the Marijuana Policy Project, Kampia has his finger on the pulse of pot politics as well as anyone, and he made a pretty startling prediction at the International Drug Reform Conference in suburban Washington last month.
At a panel on "Marijuana Reform in Congress," Kampia suggested that a handful of state-level marijuana legalization victories next year is going to set in motion a congressional debate on legalization that could see an end to federal marijuana prohibition before the end of the decade.
Legalization campaigns are already well-advanced in Arizona, California, Maine, Massachusetts, and Nevada, and while getting on the ballot is no guarantee of victory next November, polling so far suggests that most of them will win. And next year could also be the year the first state, and even perhaps a second, legalizes it through the legislative process.
Kampia said, "Vermont is most likely to legalize through the legislature, and Rhode Island has a good shot, but those are the only two states in play."
But then there are the initiative states.
"It could be that four or five initiative states legalize it, and then all of this is facing Congress in 2017," Kampia continued. "Then there will be a vigorous debate on legalization, and then, I predict, Congress could pass the states' rights bill in 2019."
Kampia is talking about something along the lines of this year's Respect State Marijuana Laws Act of 2015 (HR 1940), sponsored by Rep. Dana Rohrabacher (R-CA), which would amend the Controlled Substances Act (CSA) so that it would not apply to persons in compliance with marijuana laws in their state.
Passage of such a bill would not make marijuana legal everywhere — that would be up to the individual states — but would end the federal government's role in enforcing marijuana prohibition.
Kampia even suggested that Congress might get around to passing a bill to end federal pot prohibition before it gets around to passing a bill allowing states to enact medical marijuana laws without federal interference. That means legislation similar to this year's Compassionate Access, Research Expansion, and Respect States (CARERS) Act of 2015 (S 683), sponsored by Sens. Cory Booker (D-NJ), Kirsten Gillibrand (D-NY) and Rand Paul (R-KY) could languish while Congress leapfrogs its way to embracing legalization (or at least getting out of its way).
"All the attention will be on legalization," Kampia said, "and there's not a lot of tax revenue for the federal government with just medical marijuana, but if you're talking about the whole ball of wax, with substantial tax revenues, Congress might be inclined to go for the whole enchilada."
The MPP leader wasn't the only one in the room sounding upbeat that day. Drug Policy Alliance national affairs director Bill Piper said that when it comes to marijuana legalization, the train has already left the station.
"I'm very optimistic," Piper said. "The toothpaste is out of the tube. Even Chris Christie can't stop marijuana legalization. Once these initiatives pass in 2016, there's no way back."
The conventional wisdom among drug reformers used to be that we might see federal pot prohibition crumble by the middle of the next decade. But given the lack of disaster and the bonanza of tax revenue in legalization states so far, and the likelihood that a handful more will legalize it next year, that timetable is accelerating.
Article From StoptheDrugWar.org – Creative Commons Licensing – Donate
-
VIA The Weed Blog
Jeff Mizanskey was sentenced to life in prison without parole on a marijuana-related charge. But after two decades behind bars, this victim of the so-called "War on Drugs" walked free.
Mizanskey's release followed years of widespread support, petitioning and lobbying from family, lawmakers as well as countless advocates for the legalization of marijuana. All agreed on one key issue, that the sentence of life in prison for a controlled substance made no sense, and constituted "cruel and unusual punishment."
Mizanskey has been locked up for over two decades, serving out a sentence of life without parole at Jefferson City Correctional Center. The law that locked him away after "three strikes" has since been repealed, but the governor would not show the aging man mercy in spite of this fact.
Mizanskey was originally arrested back in 1993 for possessing five pounds of marijuana.
Despite the fact there are thousands of prisoners across the country serving life sentences for similar crimes, Mizanskey's case has become one of the most highly recognized in the United States.
Earlier this year, a legion of lawmakers from the Missouri General Assembly signed a letter begging Governor Nixon for his release, while a petition authored by Mizanskey's son, Chris, has also managed to collect nearly 400,000 signatures in favor of his freedom.
This carried with it a sentence of 10 years because of "intent to distribute" the medicinal plant. But because of the draconian law – that would later be struck down – this third conviction sent him behind bars for life. You see, back in 1984 and 1991 he was also arrested, for possession of relatively tiny amounts of the leaf.
In a surprising decision earlier this year, Missouri Governor Jay Nixon said that he would not pardon the well-known case of Jeff Mizanskey, who has been serving a life sentence for marijuana charges. Now, he might have another chance for freedom.
Nixon did pardon nine other nonviolent offenders last month, but letting the 61-year-old man who was jailed over charges related to a natural plant seemed too much to ask the governor.
High Times reported Mizanskey was scheduled back in August "for his first parole hearing since receiving a life sentence with no possibility for an early release nearly two decades ago."
On Thursday, the 62-year-old will take full advantage of a recent commutation granted by Missouri Governor Jay Nixon, which stated that Mizanskey now has the "opportunity to demonstrate that he deserves parole." After waiting three months for a hearing, the veteran inmate hopes the parole board will acknowledge that his sentence has never fit the crime and ultimately hand over the keys to his freedom.
Democratic Gov. Jay Nixon allowed Mizanskey to argue for his freedom. While he was denied parole, he was allowed to argue for his freedom, eventually getting his sentence commuted and walking free on Tuesday.
-
Even as support for ending marijuana prohibition is building around the country, Congress and the Obama administration remain far too timid about the need for change.
Last year, residents in Alaska, Oregon and the District of Columbia voted to join Colorado and Washington State in making recreational use of marijuana legal. Later this year, residents of Ohio are expected to vote on a ballot measure that would legalize it. Nevadans will vote on a legalization proposal next year. And Californians could vote on several similar measures next year.
Instead of standing by as change sweeps the country, federal lawmakers should be more actively debating and changing the nation's absurd marijuana policies, policies that have ruined millions of lives and wasted billions of dollars. Their inaction is putting businesses and individuals in states that have legalized medical and recreational marijuana in dubious legal territory — doing something that is legal in their state but is considered a federal crime. Many growers, retailers and dispensaries also have to operate using only cash because many banks will not serve them, citing the federal prohibition. Recently, the Federal Reserve denied a master account to a credit union in Colorado seeking to provide financial services to marijuana businesses.
Lawmakers who hope their colleagues in Congress will act face an uphill struggle. For example, a bill introduced in the Senate by Cory Booker and Kirsten Gillibrand, Democrats of New Jersey and New York, respectively, and Rand Paul, Republican of Kentucky, would allow states to legalize marijuana for medical use. It would also allow banks and credit unions to provide financial services to cannabis-based businesses in states that have legalized the drug. The bill has 16 sponsors, including two Republicans, but the Judiciary Committee, which is chaired by Charles Grassley, Republican of Iowa, has not scheduled it for a hearing or a vote. An identical bill in the House with 17 sponsors, eight of them Republican, is also languishing in committee.
Congress has taken a few positive steps, like approving a provision that would prevent the Justice Department from using federal funds to keep states from carrying out their own medical marijuana laws. And some senior Republicans, including Mr. Grassley and Senator Orrin Hatch of Utah, have expressed support for the medical use of a compound known as cannabidiol, which is found in the cannabis plant but is not psychoactive. The Obama administration recently made it easier for scientists to study marijuana by removing a requirement that studies not funded by the federal government go through an additional review process, beyond what is required for researchers working with other drugs.
But both Congress and the White House should be doing more. Specifically, marijuana should be removed from the Controlled Substances Act, where it is classified as a Schedule I drug like heroin and LSD, and considered to have no medical value. Removing marijuana from the act would not make it legal everywhere, but it would make it easier for states to decide how they want to regulate it.
Even as Washington demurs, efforts to legalize marijuana continue in the states. In California, several activist groups are trying to get legalization measures on the 2016 ballot. The state was the first in the country to legalize medical marijuana, in 1996, and a majority of residents favor legalizing recreational marijuana, according to a recent poll by the Public Policy Institute of California.
State legalization efforts are not uniformly well thought out, which is another reason for Congress and the president to act. For example, activists in Ohio are trying to legalize marijuana with a constitutional amendment that would allow commercial cultivation of the plant on just 10 dedicated sites listed in the measure. This would grant a lucrative monopoly to a few businesses. Ohio officials will soon decide whether organizers have collected enough signatures to put the proposal on the ballot.
Direct democracy can sometimes produce good results. But it would be far better for Congress and the president to repeal failed laws and enact sensible drug policies.
-
VIA NY Times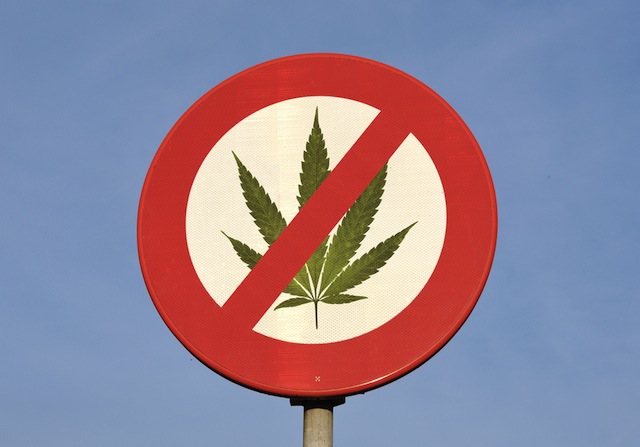 This week, over 500 leading economists, led by conservative icon Dr. Milton Friedman, called for a national debate about whether prohibition of marijuana is worth the cost. The occasion was a new report by Harvard University economist Dr. Jeffrey Miron estimating - probably conservatively - that replacing prohibition with a system of common-sense regulation could mean $10 billion to $14 billion per year in reduced government spending and new revenues.
"We believe such a debate will favor a regime in which marijuana is legal but taxed and regulated like other goods," Friedman and colleagues wrote. "At a minimum, this debate will force advocates of current policy to show that prohibition has benefits sufficient to justify the cost to taxpayers, foregone tax revenues, and numerous ancillary consequences that result from marijuana prohibition."
Miron's full report and the open letter are available at www.prohibitioncosts.org .
A good case can be made that prohibition costs too much -- in money, but also in ruined lives and harm done to society. But first, let's talk about dollars:
* Using figures from a variety of federal and state government sources, Miron estimates that replacing prohibition with regulation would save $7.7 billion annually in government spending on enforcement.
* Taxes on regulated marijuana sales could generate $2.4 billion if marijuana were taxed like ordinary consumer goods. If - as seems more likely - marijuana were taxed like alcohol and tobacco, tax receipts would be about $6.2 billion, and conceivably more, depending on the tax rate.
Such estimates, of course, aren't perfect. Available data is incomplete, so economists must make assumptions that could turn out to be either too high or too low.
Miron's numbers may be conservative: He didn't attempt to quantify every possible saving, and in one major expense category - the number of inmates locked in state prisons on marijuana charges - the White House Office of National Drug Control Policy just released an estimate 60 percent higher than the one Miron used.
These are not trivial sums. In the words of the late Sen. Everett Dirksen, "A billion dollars here, a billion dollars there, and soon you're talking about real money" -- money that could be used to fix our schools, strengthen Social Security, or protect America against terrorism.
For example, the $30 billion cost of securing thousands of Soviet-era "loose nukes" -- unsecured nuclear weapons that security experts fear might fall into terrorist hands -- could be paid for in less than three years with the savings and revenues generated by marijuana regulation.
One year's savings alone would cover the full cost of port security measures required by the Maritime Transportation Security Act of 2002, estimated by the Coast Guard at $7.3 billion to secure 3,150 port facilities and 9,200 vessels.
What are we getting for the billions spent on marijuana prohibition? We certainly haven't gotten marijuana off the streets. Last year, 85.8 percent of high school seniors told government survey-takers that marijuana was "easy to get" - a figure that has remained virtually unchanged for three decades. While marijuana arrests nearly tripled form 1991to 2003 ( the latest figures available ), the number of teens trying marijuana for the first time went up by over 50 percent.
According to the federal government, nearly 15 million Americans use marijuana at least once a month. That's equal to every man, woman and child in the states of Oregon, Nebraska, Indiana and Oklahoma combined. It's nearly as many Americans as will buy a new car or truck this year. It's a huge market.
Prohibition cannot and will not make that market go away. It has simply given criminals and violent gangs an exclusive franchise, and society pays the price every day: In unregulated drug dealers with no incentive not to sell to kids, in clandestine grows hidden in national parks and surrounded by booby traps, in the bloodshed that inevitably comes with prohibition - just as it did during America's ill-fated experiment with alcohol prohibition during the 1920s.
These 500 economists are right: There might be a better way, and it's time to start talking about it.
-
VIA MMP
America's four-decade war on drugs is responsible for many casualties, but the criminalization of marijuana has been perhaps the most destructive part of that war. The toll can be measured in dollars — billions of which are thrown away each year in the aggressive enforcement of pointless laws. It can be measured in years — whether wasted behind bars or stolen from a child who grows up fatherless. And it can be measured in lives — those damaged if not destroyed by the shockingly harsh consequences that can follow even the most minor offenses.
In October 2010, Bernard Noble, a 45-year-old trucker and father of seven with two previous nonviolent offenses, was stopped on a New Orleans street with a small amount of marijuana in his pocket. His sentence: more than 13 years.
Outrageously long sentences are only part of the story. The hundreds of thousands of people who are arrested each year but do not go to jail also suffer; their arrests stay on their records for years, crippling their prospects for jobs, loans, housing and benefits. These are disproportionately people of color, with marijuana criminalization hitting black communities the hardest.
Meanwhile, police departments that presumably have far more important things to do waste an enormous amount of time and taxpayer money chasing a drug that two states have already legalized and that a majority of Americans believe should be legal everywhere.
A Costly, Futile Strategy
The absurdity starts on the street, with a cop and a pair of handcuffs. As the war on drugs escalated through the 1980s and 1990s, so did the focus on common, low-level offenses — what became known as "broken windows" policing. In New York City, where the strategy was introduced and remains popular today, the police made fewer than 800 marijuana arrests in 1991. In 2010, they made more than 59,000.
Nationwide, the numbers are hardly better. From 2001 to 2010, the police made more than 8.2 million marijuana arrests; almost nine in 10 were for possession alone. In 2011, there were more arrests for marijuana possession than for all violent crimes put together.
The costs of this national obsession, in both money and time, are astonishing. Each year, enforcing laws on possession costs more than $3.6 billion, according to the American Civil Liberties Union. It can take a police officer many hours to arrest and book a suspect. That person will often spend a night or more in the local jail, and be in court multiple times to resolve the case. The public-safety payoff for all this effort is meager at best: According to a 2012 Human Rights Watch report that tracked 30,000 New Yorkers with no prior convictions when they were arrested for marijuana possession, 90 percent had no subsequent felony convictions. Only 3.1 percent committed a violent offense.
The strategy is also largely futile. After three decades, criminalization has not affected general usage; about 30 million Americans use marijuana every year. Meanwhile, police forces across the country are strapped for cash, and the more resources they devote to enforcing marijuana laws, the less they have to go after serious, violent crime. According to F.B.I. data, more than half of all violent crimes nationwide, and four in five property crimes, went unsolved in 2012.
The Racial Disparity
The sheer volume of law enforcement resources devoted to marijuana is bad enough. What makes the situation far worse is racial disparity. Whites and blacks use marijuana at roughly the same rates; on average, however, blacks are 3.7 times more likely than whites to be arrested for possession, according to a comprehensive 2013 report by the A.C.L.U.
In Iowa, blacks are 8.3 times more likely to be arrested, and in the worst-offending counties in the country, they are up to 30 times more likely to be arrested. The war on drugs aims its firepower overwhelmingly at African-Americans on the street, while white users smoke safely behind closed doors.
Only about 6 percent of marijuana cases lead to a felony conviction; the rest are often treated as misdemeanors resulting in fines or probation, if the charges aren't dismissed completely. Even so, every arrest ends up on a person's record, whether or not it leads to prosecution and conviction. Particularly in poorer minority neighborhoods, where young men are more likely to be outside and repeatedly targeted by law enforcement, these arrests accumulate. Before long a person can have an extensive "criminal history" that consists only of marijuana misdemeanors and dismissed cases. That criminal history can then influence the severity of punishment for a future offense, however insignificant.
While the number of people behind bars solely for possessing or selling marijuana seems relatively small — 20,000 to 30,000 by the most recent estimates, or roughly 1 percent of America's 2.4 million inmates — that means nothing to people, like Jeff Mizanskey, who are serving breathtakingly long terms because their records contained minor previous offenses. Nor does it mean anything to the vast majority of these inmates who have no history of violence (about nine in 10, according to a 2006 study). And as with arrests, the racial disparity is vast: Blacks are more than 10 times as likely as whites to go to prison for drug offenses. For those on probation or parole for any offense, a failed drug test on its own can lead to prison time — which means, again, that people can be put behind bars for smoking marijuana.
Even if a person never goes to prison, the conviction itself is the tip of the iceberg. In a majority of states, marijuana convictions — including those resulting from guilty pleas — can have lifelong consequences for employment, education, immigration status and family life.
A misdemeanor conviction can lead to, among many other things, the revocation of a professional license; the suspension of a driver's license; the inability to get insurance, a mortgage or other bank loans; the denial of access to public housing; and the loss of student financial aid.
In some states, a felony conviction can result in a lifetime ban on voting, jury service, or eligibility for public benefits like food stamps. People can be fired from their jobs because of a marijuana arrest. Even if a judge eventually throws the case out, the arrest record is often available online for a year, free for any employer to look up.
Correcting an Old Inequity
As recently as the mid-1970s, politicians and the public generally agreed that marijuana abuse was handled better by treatment than by prosecution and incarceration. Jimmy Carter ran for president and won while supporting decriminalization. But that view lost out as the war on drugs broadened and intensified, sweeping marijuana along with it.
In recent years, public acceptance of marijuana has grown significantly. Thirty-five states and the District of Columbia now permit some form of medical marijuana, and Colorado and Washington fully legalized it for recreational use in 2012. And yet even as "ganjapreneurs" scramble to take economic advantage, thousands of people remain behind bars, or burdened by countless collateral punishments that prevent them from full and active membership in society.
In a March interview, Michelle Alexander, a law professor whose book, "The New Jim Crow," articulated the drug war's deeper costs to black men in particular, noted the cruel paradox at play in Colorado and Washington. She pointed to "40 years of impoverished black kids getting prison time for selling weed, and their families and futures destroyed," and said, "Now, white men are planning to get rich doing precisely the same thing?"
As pioneers in legalization, those two states should set a further example by providing relief to people convicted of crimes that are no longer crimes, including overturning convictions. A recent ruling by a Colorado appeals court overturned two 2011 convictions because of the changed law, and the state's Legislature has enacted laws in the last two years to give courts more power to seal records of drug convictions and to make it easier for defendants to get jobs and housing after a conviction. These are both important steps into an uncharted future.
-
Via NY Times
Photo via NORML
It took 13 years for the United States to come to its senses and end Prohibition, 13 years in which people kept drinking, otherwise law-abiding citizens became criminals and crime syndicates arose and flourished. It has been more than 40 years since Congress passed the current ban on marijuana, inflicting great harm on society just to prohibit a substance far less dangerous than alcohol.
The federal government should repeal the ban on marijuana.
We reached that conclusion after a great deal of discussion among the members of The Times's Editorial Board, inspired by a rapidly growing movement among the states to reform marijuana laws.
There are no perfect answers to people's legitimate concerns about marijuana use. But neither are there such answers about tobacco or alcohol, and we believe that on every level — health effects, the impact on society and law-and-order issues — the balance falls squarely on the side of national legalization. That will put decisions on whether to allow recreational or medicinal production and use where it belongs — at the state level.
We considered whether it would be best for Washington to hold back while the states continued experimenting with legalizing medicinal uses of marijuana, reducing penalties, or even simply legalizing all use. Nearly three-quarters of the states have done one of these.
But that would leave their citizens vulnerable to the whims of whoever happens to be in the White House and chooses to enforce or not enforce the federal law.
The social costs of the marijuana laws are vast. There were 658,000 arrests for marijuana possession in 2012, according to F.B.I. figures, compared with 256,000 for cocaine, heroin and their derivatives. Even worse, the result is racist, falling disproportionately on young black men, ruining their lives and creating new generations of career criminals.
There is honest debate among scientists about the health effects of marijuana, but we believe that the evidence is overwhelming that addiction and dependence are relatively minor problems, especially compared with alcohol and tobacco. Moderate use of marijuana does not appear to pose a risk for otherwise healthy adults. Claims that marijuana is a gateway to more dangerous drugs are as fanciful as the "Reefer Madness" images of murder, rape and suicide.
There are legitimate concerns about marijuana on the development of adolescent brains. For that reason, we advocate the prohibition of sales to people under 21.
Creating systems for regulating manufacture, sale and marketing will be complex. But those problems are solvable, and would have long been dealt with had we as a nation not clung to the decision to make marijuana production and use a federal crime.
In coming days, we will publish articles by members of the Editorial Board and supplementary material that will examine these questions. We invite readers to offer their ideas, and we will report back on their responses, pro and con.
We recognize that this Congress is as unlikely to take action on marijuana as it has been on other big issues. But it is long past time to repeal this version of Prohibition.
-
by Matt Sledge
NEW YORK -- Marijuana prohibition now costs state and federal government as much as $20 billion a year, an economist told The Huffington Post -- and legalization efforts are only just beginning to chip away at that.
That number comes from Jeffrey Miron, a senior lecturer at Harvard University who in 2010 studied the likely impacts of drug legalization, finding that about $8.7 billion would be saved on law enforcement and another $8.7 billion would be generated from taxes on marijuana. Accounting for inflation, that would add up to about $20 billion now, he said.
The number is modest in terms of the overall government budget -- but far too high a price to pay for a drug that does little to harm non-users, he argued.
As Miron acknowledges, his number is sort of a thought experiment, a suggestion of what would happen if marijuana was legalized on every level of government. Despite a recent Pew Research poll finding that 52 percent of Americans support marijuana legalization, politicians seem to only just now bewarming up to that proposition.
In Colorado and Washington, voters led the way in November referendums. But the rules and regulation around marijuana, which will be treated similarly to alcohol and tobacco under the states' laws, are only beginning to be hammered out.
During the runup to Washington's referendum, the state branch of the American Civil Liberties Union estimated that local governments spent $211 million on enforcing marijuana laws between 2000 and 2010.
Alison Holcomb, the state ACLU's drug policy director, told HuffPost that local governments are already reaping the rewards of legalization.
"Just within a week after the vote, county prosecutors across the state started dismissing misdemeanor marijuana possession cases that were pending at the time, and there were over 220 cases that were dismissed," she said. "So that was a very tangible example of the criminal justice costs that we were already saving, even before the actual initiative went into effect."
Although the potential marijuana tax revenues were a major selling point for voters in Colorado and Washington, neither state has yet decided how it will tax the green stuff. The states' decisions are being complicated by the Obama administration, which has yet to announce how it will respond to legalization.
If the feds take a hard line, said Miron, expect state tax collections to be insignificant. "I think a lot of their industries are going to stay sort of in the shadows. There's going to be very little tax revenue collected," he said.
Whatever happens to state treasuries, the human costs of marijuana laws are clear: around 750,000 people were arrested for marijuana-related crimes in 2011. That's one arrest every 42 seconds.
-
Via Huffington Post
Like Us!
Advertisement
Advertisements
Leaflets
Follow Us
Tweetin @ ReLeafMagazine
Advertisements
Popular Tags