The state of Colorado is looking to hire someone with 'optimism that Colorado's social experiment with marijuana can be effectively and efficiently implemented in a way that promotes the health and safety of the people of Colorado.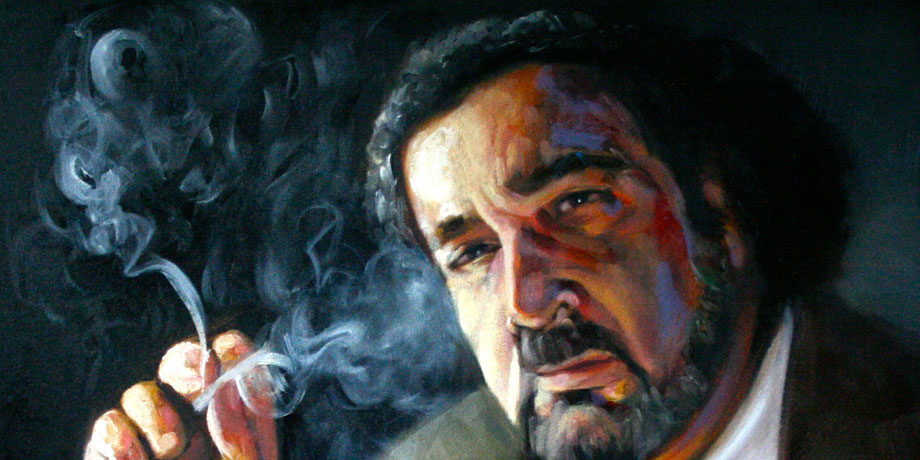 By Ricardo Baca
The Cannabist Staff
The state of Colorado is looking to fill a major marijuana policy position — perhaps you're the right fit for the job?
The position: Deputy Director of Marijuana Coordination.
The application deadline: Wednesday, a.k.a. Nov. 18 — so hurry.
The job description: "To aid the director, however needed, in ensuring the efficient and effective implementation of Colorado's recreational and medical marijuana laws — and the state's education, prevention and treatment efforts."
The person who will become the new Deputy Director — replacing outgoing Deputy Skyler McKinley, who is moving into a more senior role with Governor John Hickenlooper's team — will report to the state's director of marijuana coordination, Andrew Freedman. The new hire will be responsible for organizing and staffing the state's Office of Marijuana Coordination. The individual will also write memos, meet with concerned stakeholders, monitor cannabis legislation, coordinate marijuana communications across state agencies and more, according to the job posting.
"Skyler did an amazing job as Deputy Director of Marijuana Coordination, and now I am looking for who will follow," Director Freedman wrote on his Facebook page. "Interested in being at the forefront of one of the most interesting topics in state government? Care a lot about good government, and how to do things right?"
Applicant requirements include "top-notch organizational skills," "proven ability to treat diverse issues with a professional neutrality and distance" and "proactive engagement on difficult and/or time-sensitive issues."
One of the position's "critical competencies" stands out from the job posting, especially for a state gig: "Enthusiasm — optimism that Colorado's social experiment with marijuana can be effectively and efficiently implemented in a way that promotes the health and safety of the people of Colorado."
The full job posting is below — but interested parties can send a cover letter and resume to outgoing Deputy Director McKinley at John.McKinley@state.co.us by Nov. 18 with the subject line, "Deputy Director Application Materials."
[Read the official job posting here.]
-
VIA The Cannabist
By Katie Lobosco

Seeking: web developer, marketing associate, and budtender.
The jobs run the gamut, but they're all open positions at companies in the marijuana industry, 15 of which will be talking to potential candidates Thursday at a cannabis related job fair in Denver.
The industry has been growing in Colorado ever since medicinal marijuana dispensaries were legalized in 2000, but growth exploded this year after the state legalized recreational marijuana starting on Jan. 1. More than 160 businesses have been licensed to sell recreational weed to the public since then.
"As demand for the product grows, and stigma falls, I see the industry as a tremendous potential creator of jobs," said Joe Hodas, chief marketing officer at Dixie Elixirs & Edibles.
The company produces THC-infused products like chocolates and drinks and sells them wholesale to licensed businesses. Hodas expects Dixie Elixirs & Edibles to add to its 40-person staff this year and is seeking to create a pool of potential candidates at Thursday's job fair.
Taylor West, deputy director at the National Cannabis Industry Association, said it's hard to track how many jobs have actually been created in the young, fast-growing industry.
"We're seeing dispensaries that started with five or six employees that now have 20, so it's a thriving industry that's definitely creating jobs," West said. "But it's hard to tell how many."
O.penVAPE, maker of vaporizer pens, and its sister companies Organa Labs and Bakked which make elixirs, could double the number of its employees to more than 200 this year, said spokesman Todd Mitchem.
O.penVAPE is holding Thursday's job fair at its headquarters, which Mitchem says is Denver's first for the cannabis industry. On Wednesday, Mitchem said he was prepared for 1,000 people to attend, but really didn't know what to expect. He heard from some job seekers that are even traveling from out of state.
"There's now some legitimate, grown-up companies in the industry and people are starting to get very excited," Mitchem said.
It's not just growers and dispensaries. There's even a couple of marijuana tour guide companies expected to attend the job fair.
Some people want to jump into the booming industry, taking any job they can get, while others are hesitant to take a job in a nascent industry that's not even completely legal in most states.
"Some people come in for an interview and think everyone is getting high all day, but it's not like that," Mitchem said.
That's why he wants to meet job candidates face to face. The company is currently looking to fill an IT position.
"We made a point to tell people not to come here high. You won't be impressing us with how you can make edibles in your kitchen," he said.
-
Via CNN/Money
Marijuana Dealers Join Union, Seeking Retirement Benefits, Clout
Can't wait for the grand cannabis lodge.......smh........-UA
Oct. 19 (Bloomberg) -- Medical-marijuana dealers in two states seeking legitimacy for their industry have voted to join a union, offering prospects for private-sector expansion to the stagnating U.S. labor movement.
Colorado's legal-marijuana sellers, representing 8,000 people, approached the United Food and Commercial Workers and held an election in September. The labor union, which traditionally bargains with grocery and meat-packing companies, created a Medical Cannabis and Hemp Workers division two months ago that has 2,000 members in Colorado and California.
"It's a different paradigm than the traditional labor- management concerns," Mark Belkin, the union's Colorado organizing director, said in an interview today. "It's a more collaborative relationship."
Legal-marijuana employers "want to become a top-notch industry, and be recognized as so," Ken Correia, owner of Solace Meds in Fort Collins, Colorado and a union member, said in an interview. "We want to be able to offer benefits. We want to be able to offer retirement funds."
Sixteen states and the District of Columbia have legalized the medical use of marijuana. The U.S. Justice Department has warned that marijuana dispensaries and licensed growers could face prosecution for violating federal drug and money-laundering laws.
Customers in Colorado, which legalized medical marijuana in 2000, must have a prescription and a state license to buy marijuana.
Starting a Dialogue
Correia said dispensaries are eager for organizational experience and political support. The union "can help us get to another level faster than we could on our own," he said. "We need some help to organize so we can get further in Washington, and possibly start a dialogue."
Marijuana use to ease pain related to ailments such as cancer, AIDS, glaucoma and multiple sclerosis is a $1.7 billion market, and may increase to the level of Pfizer Inc.'s erectile- dysfunction drug Viagra, according to a March report produced by See Change Strategy LLC of Washington, a financial analysis company. Pfizer reported $1.93 billion in sales for Viagra last year.
The study received financing from the American Cannabis Research Institute, which advocates medical marijuana use, and DealFlow Media Inc., which researches alternative-asset marke
Take a Guided Tour With the World's First Professional Pot Critic
By Alex Moore Wednesday, July 06, 2011 deathandtaxesmag.org
A. Definitely not the world's first and I will arm wrestle anyone that thinks otherwise.  B. My job is still cooler. -UA
Denver, Colorado, the Mile High City, has become a mecca for medical marijuana. In fact, marijuana pharmacies now outnumber Starbucks in Denver, according to The Daily.
While one newspaper in California has made so much money selling ads to medical marijuana pharmacies that they've expanded circulation into new regions and hired three new full time staff, it's a newspaper in Denver that has hired the world's first full-time pot critic.
The critic, who works for the Denver "Westward," remains anonymous—not because what he's doing is illegal, but because, like any good restaurant critic, his ability to offer objective criticism on marijuana depends on pot pharmacies not giving him any special treatment. The good stuff, so to speak.
And by all means, the pot critic does seem to take his job seriously. "Yeah, I smoke weed," he says, "but it's still a job. I still have to write, and I still have to make deadlines."
Aside from describing the actual pot and its high, part of the man's mission is to guide readers to the best pharmacy experiences. Praise for the "sticky sweet of Tangerine Haze" is interspersed with ruminations like, "If I feel icky in a place, my Grandma is probably going to feel icky there. You know?"
He then quickly adds, "Not that my grandma smokes herb."
We hear complex arguments about how legalizing marijuana will boost the economy. Boring statistics and law enforcement metrics aside, this guy is evidence that even marginal legalization has just created at least one brand new job. Never before have high schoolers been able to say, "I want to be a pot critic when I grow up."
Check out the guided tour below, from The Daily