By Paul Armentano |  NORML Deputy Director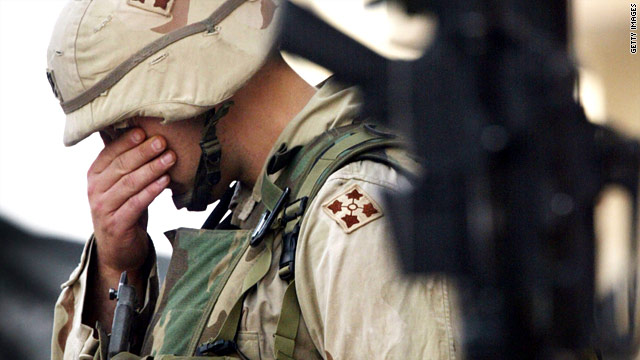 AUGUSTA, ME – Patients diagnosed with post-traumatic stress, Crohn's disease, and other debilitating disorders will soon be eligible for cannabis therapy underlegislation approved last week absent the Governor's signature.
The new law expands the list of qualifying conditions for which a Maine physician may legally recommend cannabis to include "post-traumatic stress disorder," "inflammatory bowel disease" (such as Crohn's and/or ulcerative colitis), and "dyskinetic and spastic movement disorders and other diseases causing severe and persistent muscle spasms" (such as Parkinson's disease and/or Huntington's disease). It is the second time that Maine legislators have acted to expand the pool of patients who may have access to medicinal cannabis.
The law takes effect in approximately 90 days.
Four states — Connecticut, Delaware, New Mexico, and Oregon — explicitly allow for the use of cannabis to treat symptoms of post-traumatic stress.
Clinical trial data published in the May issue of the journal Molecular Psychiatry theorized that cannabinoid-based therapies would likely comprise the "next generation of evidence-based treatments for PTSD (post-traumatic stress disorder)."
Survey data published in 2011 in the European Journal of Gastroenterology and Hepatology reported that the use of cannabis therapy is common among patients with inflammatory bowel disorders.
In May, researchers at the Meir Medical Center in Israel reported that inhaling cannabis reduces symptoms of Crohn's disease compared to placebo in patients non-responsive to traditional therapies. Investigators concluded, "Our data show that 8-weeks treatment with THC-rich cannabis, but not placebo, was associated with a significant decrease of 100 points in CDAI (Crohn's Disease and activity index) scores."
Five of the eleven patients in the study group also reported achieving disease remission (defined as a reduction in patient CDAI score by more than 150 points).
-
Via www.thedailychronic.net
Coalition calls for increased access to medical marijuana for patients
FALMOUTH, Maine (NEWS CENTER) -- A coalition of legislators, care givers and patients are supporting legislation that seeks to abolish a list of approved conditions for which medical marijuana can be prescribed, saying doctors should have the ability to decide who would benefit from the drug.
"The best people positioned to make medical decisions about the patient are in fact the patient and his or her doctor," stated representative Mark Dion, who plans on submitting a bill to the legislature that would allow doctors to decide what illnesses or conditions should be treated through the use of marijuana.
"This is a safe medicine.  It is an effective medicine. We want to be able to bring it to more people, not just the severely ill," explained Dr. Dustin Sulak, an advocate for the proposed legislation.
"The list of conditions under which I was operating was limited, and didn't make a lot of sense from a medical perspective," he added.  "Of course, under any other medical treatment, it is the physician's ability to evaluate the risks, the benefits, and the particular individual situation of the patient."
Not everyone agrees the law needs to be changed.  The Maine Medical Association (MMA), which represents more than 3600 Maine physicians and medical professionals, says marijuana is different from most drugs doctors prescribe, because it is a Schedule 1 drug under federal law and therefore illegal to posses.
he Maine Medical Association (MMA), which represents more than 3600 Maine physicians and medical professionals, says marijuana is different from most drugs doctors prescribe, because it is a Schedule 1 drug under federal law and therefore illegal to posses.
"The physicians don't necessarily oppose adding conditions, so long as those conditions and diseases have behind them some science, evidence that these particular conditions are assisted by medical marijuana," said Gordon Smith, executive director of the MMA.
Smith says if the state allows doctors to prescribe marijuana for any condition, they might as well legalize it for everyone.
Medical marijuana advocates say changing the law will help treat people who are now forced to either treat themselves illegally by buying marijuana on the black market, or continue using other methods that may not be providing them with the benefits medical marijuana could provide for them.
Doubts heard about medical marijuana operation
mainetoday.com
AUGUSTA -- As Maine's largest medical marijuana nonprofit organization plans to open its dispensaries, the man originally tapped to run its growing operation says the organization does not have enough space to grow the product its patients need.
Meanwhile, leading state patient advocates say those who have signed up to receive medical marijuana from a Wellness Connection of Maine dispensary in Thomaston have run up against difficulty setting up appointments and stringent product limits that are well below the amounts allowed by state law.
"It's the continued modus operandi of Northeast -- promise something you can't perform," said Paul McCarrier, who answers the phone for Medical Marijuana Caregivers of Maine, the advocacy group for which he serves as a board member.
But, in a prepared statement, the state regulators of the program said they haven't heard patient complaints and are unconcerned with the size of the Thomaston facility.
And Wellness Connection of Maine, called Northeast Patients Group until the nonprofit changed its name last month, says they have sufficient space. The group did confirm, though, it is placing limits on product because it's a fledgling operation.
Matthew Hawes, a Holden native who lives in northern California, was slated to be the supervisor of all aspects of the cultivation program under applications that Northeast Patients Group won in 2010 for four dispensary licenses.
In minutes from an April 2010 Augusta Planning Board meeting, Hawes was cited as saying that the organization would need a 10,000- to 20,000-square-foot building to grow enough marijuana for the four dispensaries they are licensed to operate in Maine.
Wellness Connection Executive Director Becky DeKeuster has previously said that the Thomaston dispensary has been open since September and would be the initial cultivation base for the four dispensaries.
Through spokeswoman Jane Lane, DeKeuster this week denied a reporter's request for a tour of the dispenary.
Now, as Wellness Connection readies in the coming months to open three dispensaries -- in Hallowell, Portland and Brewer -- Hawes, after a split with the group, says the Thomaston location was never meant for large-scale growing and is insufficient to grow for the number patients anticipated by Wellness Connection.
Thomaston assessor's agent, Dave Martucci, said this week that Wellness Connection occupies about 3,300 square feet of a 6,600-square-foot building on New County Road.
According to Hawes, a typical grower could expect a yield of about 300 pounds of marijuana annually in a location such as the Thomaston facility, assuming their average patient requires about 1 pound each year. He said the maximum yield for that space would be 500 pounds annually, with an elite grower and high-yield, short-flowering strains.
In July estimates filed with the Maine Department of Health and Human Services, the group said it expected to serve 540 patients and lose $1.75 million. At Hawes' estimated average, the Thomaston facility wouldn't be able to supply all needed the product.
"I think that it's inadequate," Hawes said of the Thomaston site. "If demand is still estimated to be anywhere near what we were predicting, then it's not suitable even to start."
In a prepared statement, John Martins, spokesman for the Maine Department of Health and Human Services, whose Division of Licensing and Regulatory Services oversees the state's medical marijuana program, said the state has no concern about the facility's size.
And Lane denied Hawes' claim that there isn't enough space there.
"While the Wellness Connection of Maine does not comment on our growing facilities, I can say that we have adequate space to meet projected patient need," Lane said.
Early plans
Hawes said he knows the capabilities of the Thomaston site.
He said he found the facility through a Rockland Realtor and held initial meetings with Thomaston Code Enforcement Officer Peter Surek. The site wasn't intended to be anything other than a dispensary, where patients could buy needed product and accessories.
Hawes said the first site they considered for cultivation was a warehouse off Interstate 95 in Hermon, owned by the Dysart family.
In the summer of 2010, however, the town of Hermon put a moratorium on such facilities until it could enact regulations. So the group then known as Northeast Patients Group focused instead on growing in Portland, he said.
"They just kind of went away," said Ron Harriman, Hermon's economic development director.
Northeast wanted to lease a larger space than initially needed and then grow into the site as patient rolls expanded, Hawes said. Harriman said Northeast would have had 30,000 square feet in the Hermon warehouse they were considering.
Hawes estimated they would need 8,000 square feet just to get started. Within two to three years, he said they planned to fill a 15,000- to 20,000-square foot space.
"We thought that it was fiscally irresponsible to move into a location that we knew we were going to have to expand out of within a few years," he said. "We were going big at the start."
By the time Hawes stopped working with Northeast in early 2011, he said the group hadn't secured financing to finalize a lease in Portland.
Hawes said when it became evident that finding financing for a new location could be difficult, he considered propagating, or breeding, marijuana plants at the Thomaston location "as a very short-term Band-Aid" for no longer than a few months.
"We never considered that to be a long-term cultivation site," Hawes said.
Legal issues
Hawes said he had been voted by Northeast's board of directors to be the company's general manager, with an eye on being head of cultivation.
In February, he said Northeast cut off contact with him, leaving him wondering for weeks if he was still working there.
"They just stopped talking to me. They stopped returning my calls and emails," Hawes said. "They just completely ignored me."
According to Martins, Northeast notified the state that Hawes was no longer affiliated with them on May 31.
That month, DeKeuster quit her job as New England expansion director for Berkeley Patients Group, the California-based former financial backer of Northeast. She quit one day after she signed a $2 million, never-finalized preliminary financing agreement between Northeast and retired NBA basketball player Cuttino Mobley.
That agreement led to Berkeley suing Northeast on July 6 for repayment of $632,195 in loans. The suit also asked that the court order DeKeuster, of Augusta, to end her association with Northeast Patients Group.
Hawes said he is a friend of Tim Schick, the Maine native who serves as Berkeley's executive director.
"I think they kind of saw the writing on the wall coming as far as the lawsuit, which was going to be inevitable," he said.
Between the Mobley agreement and Berkeley's lawsuit, Mobley was looking to license intellectual property from Berkeley, who responded in good faith, according to a source close to the discussion who declined to be identified because of the pending lawsuit. The source said negotiations lasted until June and also centered around Northeast repaying Berkeley the loans it eventually sued for.
Hawes said after an early meeting, Northeast stopped talking to him.
Martins said Chad Emper runs cultivation now for Wellness Connection. A fall 2009 issue of Universitas, a magazine at Saint Louis University in Missouri, said DeKeuster, an alumna, married Emper that March.
'Lacking zeroes'
In the tight Thomaston space, Hawes said the only way to yield the amount of plants needed to serve the number of patients anticipated would be to flower many small plants and stack them toward the ceiling.
But Hawes said Maine statutes would dissuade a grower from that tactic, as law limits growers to six plants for every patient.
"Due to the six-plants-per-patient limitation in Maine and due to the fact that Maine defines a plant as a flowering plant, they can't use that technique," he said. "They'll have to have a very healthy vegetative space."
Meanwhile, a smaller-time Maine grower scoffed at the size of Wellness Connection's facility.
"It would be an ideal space for a four-caregiver operation," said Jim Burke, a Lagrange caregiver, which is a state-permitted citizen who can grow marijuana for up to five patients.
Burke is the operator of Care by Cannabis LLC, a collective of three Penobscot and Piscataquis county caregivers, including himself and his wife. Burke said to accommodate 15 patients, he has two floors with a combined 2,000 square feet of space in a retrofitted garage attached to his home, and that footage includes flowering and propagation space.
Wellness Connection cannot grow enough product in Thomaston, Burke said.
"They're lacking a couple zeroes," he said.
Calls not returned
McCarrier, the Medical Marijuana Caregivers of Maine board member, said that during the last few months medical marijuana patients who have signed up for product at Wellness Connection's Thomaston dispensary have been disappointed.
They've encountered limits on product ranging from one-eighth of an ounce weekly to one-fourth of an ounce weekly. By state law, patients with medical conditions qualifying for the medical marijuana program are allowed 2.5 ounces every two weeks, which is 1.25 ounces per week.
Martins, the DHHS spokesman, said the state hasn't heard those complaints.
Lane, the Wellness Connection spokeswoman, confirmed limits on product, but in a statement she framed it as a planned phase as they ramp up product and patient count.
"That is the case right now at this new clinic. We have said from the start that a new dispensary needs to build up their inventory of product based on patient caseload and need," she said. "It will take some time to incrementally increase our inventory, but we have begun the process and we expect this situation will soon be resolved."
Charles Wynott, executive director of the Westbrook-based Maine Medical Marijuana Patients Center, tells similar stories of his interaction -- or lack thereof -- with Wellness Connection. Wynott said he has left multiple messages on Wellness Connection's main phone line.
"I have called them and said, 'This is Charlie. I have no money. I need help,' and I didn't even get a courtesy call," he said. "There's nobody on the other side of the phone."
"The protocol at the Wellness Connection of Maine is to have new patients book an appointment for their initial visit," Lane, the Wellness Connection spokeswoman, said in a prepared statement. "While we haven't received any complaints from patients regarding the scheduling of appointments, our goal is to make this process as seamless as possible and we are working to ensure that happens."
Wynott said stringent product limits have been not just a problem for Wellness Connection, but most of Maine's five open dispensaries.
"At all dispensaries, they're not able to satisfy patient needs," Wynott said. "The patients aren't stupid. They're going to shop around."
Wynott said the average Maine caregiver sells marijuana to patients for about $250 per ounce. In numbers submitted to the state in July, Northeast said it would sell product for $340 per ounce at their dispensaries.
In Portland, where DeKeuster has said a Congress Street dispensary could open by February, Wellness Connection is planning to have a "welcoming community center," where patients can network with each other over free tea and coffee.
"Good luck with that," Wynott said of the pricing. "They better be serving some good coffee."
State reviewing dispensary group's loan
Northeast Patients says it's possible it could open a medical marijuana facility by mid-September.
By Michael Shepherd mainetoday.com
AUGUSTA - As expected, Maine's largest medical marijuana nonprofit delivered to the state a final $1.6 million financing agreement that it says will enable it to start opening dispensaries.
The terms of the deal between Northeast Patients Group and The Wellness and Pain Management Connection LLC were hand delivered Monday by Daniel Walker, Northeast's legal counsel, said Catherine Cobb, director of Maine's Department of Health and Human Services' Division of Licensing and Regulatory Services.
The next step is "to review (the loan terms) for consistency with the original application that was approved by the department," Cobb wrote in an email Monday.
The 56-page document doesn't stray from the earlier announced agreement, but is signed and clarifies the services The Wellness and Pain Management Connection -- a combination of California-based The Farmacy Institute for Wellness and former NBA player Cuttino Mobley -- will provide to Maine's biggest medical marijuana license holder.
The agreement breaks the loan into two parts: a $250,000 loan dated April 15 and executed Aug. 3, and a $1.35 million loan, dated and executed Aug. 3.
Disbursements on the larger loan will be paid in five installments, with $500,000 available immediately. Another $200,000 will be paid a month from closing, with $250,000 ready 45 days after closing, $250,000 four months after closing and $150,000 six months after closing.
With the loan, Northeast is paying $10 "and other good and valuable consideration" for consulting services from the group, including cultivation; quality control; operational services including nutrient lines, hiring of top officials and cultivation equipment; website development, marketing and public relations; information technology; security; and merchant services.
Mobley, 35, who also holds a license to operate a compassion center -- the equivalent of a Maine dispensary -- in Rhode Island, signed the $1.6 million agreement on behalf of the group.
The Farmacy Institute for Wellness is an offshoot of the Farmacy, which operates three dispensaries in California.
JoAnna LaForce, director of clinical operations for those dispensaries, will oversee consulting services, according to documents.
The limited liability company was formed in Delaware on Aug. 3, the same day documents say much of the agreement was reached.
Under the terms, Northeast is not allowed to engage with competitors of The Wellness and Pain Management Connection and can't interact with third-party lenders or financiers. It also must maintain $29 million in various insurance policies.
The Wellness and Pain Management Connection also agreed to provide Northeast with $400,000 in "equipment" at fair market value -- ranging from computer software to labeling and cultivation equipment.
The document also outlines financial projections, which don't stray from earlier reports. On July 20, Northeast projected a net loss of more than $1.75 million while serving 540 patients in its first full year.
Last year in its original applications, which won it four of Maine's eight dispensary licenses, Northeast projected a net gain of more than $426,000 while serving 691 patients in its first full year.
Northeast holds licenses to operate dispensaries in the Bangor area, Kennebec County, Portland and Thomaston. None has opened, but Walker said last week that the Thomaston location would open by mid-September.
Group to explain new medical marijuana rules
They just get it up there.....must be nice....-UA
By Nok-Noi Ricker, BDN Staff
BREWER, Maine — Medical marijuana patients no longer will have to register with the state to use the drug legally when several amendments to the state's medical marijuana statute become law later this year.
The change is just one of several that will go into effect under LD 1296, "An Act to Amend the Maine Medical Use of Marijuana Act To Protect Patient Privacy," which was signed on June 24 by Gov. Paul LePage.
The nonprofit trade association Medical Marijuana Caregivers of Maine will host a gathering to explain the changes from 6 to 9 p.m. Wednesday at the Eastern Maine Labor Council, 20 Ivers St., Brewer.
Among other things, the amended law protects patient privacy, provides for better access to medical marijuana — especially for low-income residents — and prevents law enforcement from taking all of a patient's personal supply, Paul McCarrier of Medical Marijuana Caregivers of Maine said Monday.
"One of the things we've encountered is people have a lot of misinformation," he said. "We just want to make sure people understand the law."
The bill received unanimous approval from the Legislature's Health and Human Services Committee and passed the House and the Senate without debate, McCarrier said. The amended law takes effect in late September, and includes three major changes, he said.
"The first one is that patients no longer have to register with the state — it's optional," McCarrier said. "If you are a patient — it's between you and your doctor."
The second significant change allows patients to grow their own medical marijuana outside in fenced areas, while the third provides a new courtroom defense for those found with amounts that exceed the state's limit of 2½ ounces per patient, he said.
The bill also makes registration optional for some primary caregivers — those who grow medical marijuana for members of the same household or family — and eliminates requirements that patients disclose their specific medical condition.
Qualifying patients who opt not to register with the state must have been "diagnosed by a physician as having a debilitating medical condition and … possess a valid written certification regarding medical use of marijuana," the amended law states.
That written certification from a doctor is good for one year and must be on tamper-resistant paper that prevents copying, modifying or counterfeiting, McCarrier said, adding that it also must have the name and contact information for the doctor.
"If a law enforcement officer has any doubts, they could call the doctor's office and get verification," he said.
Maine voters first approved the use of medical marijuana in 1999, and in November 2009 resoundingly supported expanding the law to include more medical conditions and the creation of nonprofit, government-sanctioned clinics and marijuana cultivation centers. The recent amendments modify the 2009 rules. Marijuana is illegal under federal law, but 16 states, including Maine, and the District of Columbia have laws making it legal for medical use.
McCarrier said the fact that outdoor cultivation of marijuana will be allowed in a fenced area under the amended law is a significant improvement.
Requiring those growing medical marijuana to have an enclosed, locked facility "prevented a lot of people with a restricted income from growing it on their own," he said. "It basically would force them to go to a dispensary. That was one of the major issues."
"Marijuana has been Maine's biggest crop for decades," McCarrier declared. That being the case, he said, patients who use it for medical reasons should not be forced to pay a dispensary just because they can't afford to build an enclosure to cultivate it.
The amended law also clarifies patient protections from law enforcement, McCarrier said.
Medical marijuana patients "may not be denied any right or privilege or be subjected to arrest, prosecution, penalty or disciplinary action," states the amended law, which has subsections that prohibit seizure for qualified patients, primary caregivers and registered dispensaries.
However, if a patient, primary caregiver or registered dispensary possesses marijuana in excess of the limits, which are 2 ½ ounces per patient, the excess amount must be forfeited to a law enforcement officer, the amended law states.
The provision that allows patients to go to court and present a defense for possessing amounts that exceed the limits is another major improvement of the amended law, McCarrier said.
"It provides an affirmative defense," he said. "It's a courtroom motion that basically acknowledges that you are breaking the law, but there [are] extenuating circumstances. It allows the judge to have that legal discretion."
Another significant change, not mentioned by McCarrier, changes the law's wording to allow patients to possess up to six "mature" or harvestable female plants, not just six plants.
"In addition to the six mature plants, the patient who is cultivating the patient's own marijuana may have harvested marijuana in varying stages of processing in order to ensure the patient is able to maintain supply and meet personal needs," the amended law states.
Primary caregivers fall under the same provision.
Wednesday's panel will include Medical Marijuana Caregivers of Maine members Hillary Lister, Jake McLure, Katherine Lewis and Paul McCarrier.
While some southern Maine doctors have provided prescriptions for medical marijuana, so far none in the Bangor-Brewer area are signed up to do so, McCarrier said.
Informational meetings are being held across the state to help educate residents about the medical marijuana law, he said
Ex-NBA star's entry into Maine Medical pot program triggers lawsuit
All this rhetoric means more patients will wait even longer for meds. This program is not about money, it is about helping sick people.  It's a shame most people only see the dollar sign. -UA
By Meg Haskell, BDN Staff
Posted July 13, 2011, at 2:48 p.m.
The California-based Berkeley Patients Group, which backed efforts to open four of Maine's eight licensed medical marijuana dispensaries, is suing Maine-based Northeast Patients Group and its director, Rebecca DeKeuster, alleging she breached the terms of her employment by using inside information to forge a deal with another investor.
The lawsuit, filed last week in Cumberland County Superior Court in Portland, grows out of DeKuester's resignation in February from her position as Berkeley's New England expansion director. The resignation came at or around the same time she signed a letter of intent to partner with a Rhode Island-based Mobley Pain Management and Wellness Center.
The center is managed by former NBA player Cuttino Mobley, whose group now is expected to fund the startup of four nonprofit dispensaries slated to open this fall in Thomaston, Portland, Kennebec County and the Bangor area, according to a state official.
Catherine Cobb, who oversees the state's medical marijuana program for the Maine Department of Health and Human services, said Wednesday that DeKeuster and Northeast Patients Group are now refining a business agreement with Mobley. Cobb said she expects to see a finalized financial proposal later this week.
In a letter of intent dated Feb. 23, Mobley's group agreed to provide $2 million in financing and a $100,000 bridge loan to fund the Maine operations.
The Berkeley lawsuit charges DeKeuster with breach of contract and breach of fiduciary duty and seeks $632,000 in lost investments and related costs.
According to the court filing, Berkeley Patients Group, which has been doing business in California for 11 years, provided DeKuester and Northeast Patients Group with essential support that resulted in Northeast Patients Group being awarded contracts to run a marijuana growing operation and the four storefront dispensaries. That support included "substantial specialized knowledge, trade secrets, confidential information" and other operational backing, as well as DeKuester's $110,000 salary and other financial "credits, expenses and advances," according to the documents.
Rather than promoting the interests of her employers, DeKeuster "blocked and frustrated" the licensing process and did not adequately disclose her activities to the Berkeley Patients Group board, according to the court documents.
On Feb. 24, DeKeuster resigned as an employee and board member of Berkeley Patients Group. On or about the same day, she entered into a written agreement with "the competing business group," according to the filing.
"She essentially resigned her position and took [Northeast Patients Group] in a different direction with a different group," said attorney Chuck Remmel of the Portland law firm Kelly, Remmel and Zimmerman, who represents Berkeley Patients Group in the lawsuit.
Neither DeKeuster nor Northeast Patients Group board chair Daniel Walker, an attorney with the Preti Flaherty law firm in Augusta, was available for questioning on Wednesday. Walker issued a statement in which he declined to comment on the assertions in the complaint.
"Suffice it to say that we and our clients have a much different view of the underlying facts and are prepared to present our case and counterclaims in court," Walker said in the statement.
A call to Mobley's personal attorney on Wednesday was not returned.
Mobley, 35, retired in 2008 from his 11-year NBA career because of a congenital heart condition. He attended Maine Central Institute in Pittsfield as a postgraduate student and athlete in 1992-1993.
Documents on file with Rhode Island's Medical Marijuana Program show the Mobley Pain Management and Wellness Center as the sole financial backer of the Summit Compassion Center, a medical marijuana dispensary to be located outside of Providence, RI.
A spokeswoman for the state of Rhode Island said Wednesday that the state's plan to open three dispensaries is currently "on hold" due to concerns about conflicting state and federal laws regarding the growing, selling and possession of marijuana.
A statement on the Summit Compassion Center application reads: "In large part due to his own personal medical experiences, and having been exposed to various medical conditions negatively affecting those close to him, Mr. Mobley is excited to embark on a second career that will be very personal and rewarding to him — helping patients and-or their families in the area of pain and wellness management [the fastest growing area in the primary care medical field today]."
Cobb said her primary concern is that the proposal uphold the nonprofit structure of the Northeast Patients Group business plan.
Cobb said she does not expect the lawsuit to disrupt the opening of Northeast Patient Group's licensed marijuana dispensaries. The organization recently started growing marijuana in Thomaston for sale at its dispensaries; Cobb said that crop likely will be ready to market by early September.
Veteran forms cooperative of medical marijuana growers
Intelligent cannapreneurs are the future of our movement. Support your local pioneers. -UA
Seen by some as trailblazer
BY MICHAEL SHEPHERD, Staff Writer http://www.kjonline.com 5/16/11
GARDINER -- A young veteran has organized a cooperative of medical marijuanagrowers and patients, saying clients have dubbed him "a pioneer" of Maine's budding new industry.
Robert Rosso, 25, of Gardiner, and other local growers have organized Kennebec Healing, a business that delivers hydroponic marijuana grown in three locations to 14 patients from Waterville to Windham.
"Some of my higher-class patients tell me, 'You're blazing the trails for medical marijuana'," he said. "I've had people call me a pioneer."
Since 1999, the state has allowed the prescription and limited possession of medical marijuana for a certain list of conditions. But it was not until a November 2009 referendum that the state was prompted to create a new, formal method of legal distribution that has put Rosso and others like him into a new class of "potrepreneurs."
Maine patients can apply for a medical marijuana identification card issued by the Maine Department of Health and Human Services that allows them to possess 2.5 ounces of usable marijuana if obtained from one of three sources: 13 state-licensed dispensaries, many of which have yet to open; one's own garden; or a state-registered "caregiver."
Dispensaries are allowed to sell a given patient 2.5 ounces of marijuana per 15-day period. Someone growing his or her own can have up to 2.5 ounces and six plants -- only three of which may be flowering.
Rosso, his business partners and some of their family members belong to the third class of provider: the individually licensed caregiver. These people can legally provide marijuana to no more than five patients with proper documentation, and are allowed to produce only 2.5 ounces and six plants for each patient served.
The law does not prohibit a group of caregivers from banding together to share knowledge. But in doing so, they cannot exceed the amount of harvested marijuana allowed by law.
As such, nonprofits such as Compassionate Caregivers of Maine, which connects patients to a network of caregivers without selling marijuana on its own, are legal.
And so, on the surface, are groups such as Kennebec Healing, which go a step farther -- aiming to offer patients advice, networking and a wide array of marijuana varieties.
Rosso has plans to establish a website for the business soon, where patients registered with the state can shop online with unique login information to see what types of medication are in stock.
It would be a closed network -- the general public would not be allowed in.
John Thiele, program director in charge of the medical marijuana program's day-to-day adminstration, said growers who combine knowledge -- not resources -- are within the letter of the law.
"The main thing is that they don't join their grow or their harvest," he said.
Potrepreneurialism
Rosso and his main partner, who declined to be identified for this story, formed a co-op after both broke into individual caretaking.
An Army veteran honorably discharged after a major injury in July 2009, Rosso said he began growing marijuana for personal use in the summer of 2010 to manage pain.
"It has made my life a lot better," he said. "A lot of people think these people are hippies and stoners. That's not it at all."
He said they help each other with technology in their harvest areas, but that their crops are kept separately.
"I have mine in my location. I do mine," Rosso said. "He has his."
Rosso's partner's location is in a home in a residential neighborhood just outside Windham. He did not want the specific location revealed for fear of robbery.
In January 2011, Rosso quit his job at a Lewiston post office to focus on this business.
Before being contacted by a reporter, he said only family and his partner knew he was in the business.
He said he has not made "a dime" yet, but will -- once he has more equipment and a larger network of patients.
Rosso expects to make at least $40,000 per year, working part time.
But, he warned that growing marijuana for patients, which includes a 12-week period between seed and first harvest, has high startup costs and is "not a get-rich-quick scheme."
"I have spent enough money on this to buy a brand new car," Rosso said. "To do it right -- what I consider right -- for five patients ... you're talking $25 (thousand) to $30,000."
According to Rosso, many of patients the co-op serves are unable to leave home, so he makes a point to deliver marijuana directly to all clients.
"There is no reason you should have to drive to me. You're trusting me with your plants," he said. "That would be sort of the street mentality that I'm against."
Nipped in the bud?
Rosso demonstrated his partner's operation in the Windham area recently.
It involves a cloning process in which a segment of a mature plant is cut off, placed into a growing medium then replanted, which eventually leads to an exact copy of the "mother" plant.
One upstairs bedroom is used for harvesting the clones. Another bedroom is used for "vegging" the young plants -- basically the growing stage between sprouting and flowering.
Once plants flower, they are moved to the basement, where a "flowering room" utilizes state-of-the-art growing technology including LED lights, a reverse osmosis watering system, air filtration and climate and carbon dioxide controls.
The scent of marijuana is not present in the room. From the outside, the house -- though vacant of people and purchased specifically for marijuana growing, according to Rosso -- seems like any other in the area.
But the group's formation comes at a time of great uncertainty for those cultivating, procuring and monitoring medical marijuana -- in Maine and the 14 other states and the District of Columbia that allow it.
In 2009, U.S. Attorney General Eric Holder directed federal prosecutors not to pursue cases against medical marijuana patients in states where voters approved it.
But in recent weeks, the federal government has apparently done an about-face. Federal prosecutors have sent letters warning officials in Arizona, Colorado, Montana, Rhode Island, Vermont and Washington state to back away from plans to liberalize medical marijuana laws.
In Washington, Gov. Christine Gregoire, a Democrat, cited those letters when she recently vetoed a medical marijuana bill she previously supported.
So while marijuana is considered a harmful and illegal drug by the federal government, states' acceptance of it as a new agricultural industry -- whose national earnings have recently been projected at $1.7 billion in 2011 by an independent financial analysis firm -- has been thrown into jeopardy.
"You're counting on the grace of God and the federal government to leave you alone," said Gregory Braun, an Otisfield-based criminal defense and business attorney who advised Rosso. "That's a lot of faith to place in a government,"
Meanwhile, in the Legislature, Rep. Deborah Sanderson, R-Chelsea, has sponsored L.D. 1296, "An Act to Act To Amend the Maine Medical Use of Marijuana Act To Protect Patient Privacy," which would loosen some restrictions on medical marijuana in Maine -- making patient registration optional, preventing municipalities from putting unreasonable burdens on caregivers and expanding the list of qualifying conditions.
But the bill also would allow a crackdown to prohibit collectives from sharing resources -- either money or marijuana.
The bill received an "ought to pass" vote in committee Tuesday.
Sanderson said other states with medical marijuana laws have had problems with licensed people illegally combining their efforts, though she admitted she had not heard of any such instance in Maine.
Sanderson said she "would hope" the proposed bill would not prohibit companies such as Kennebec Healing from operating, as long as patients' grows are kept to separate caregivers.
"That was one of the prohibitions that Maine doesn't have," Sanderson said. "It doesn't hurt to be proactive."
Darrell Crandall, division commander for the Maine Drug Enforcement Agency, said he has seen no related impact on law enforcement in Maine since the new federal letters.
"We make sure we are only targeting people in violation of (state) law," he said. "Is it more time-consuming and difficult to do that now? Yes. But we are taking the time necessary to do so."
Crandall said he has handled cases where people found possessing marijuana have claimed they were doing so under medical marijuana laws, but were caught lying upon investigation.
Dazed, confused
According to Rosso, he has had two instances in which he declined to work with a potential client because he or she wanted to receive more than the legal amount of marijuana.
"I deal with almost every patient at the beginning and screen them all," he said. "I honestly don't believe we have a patient that doesn't need medication."
But attorney Braun said unaddressed loopholes in Maine law can leave caretakers in legal jeopardy.
He gave an example of a caretaker who grows and harvests 2.5 ounces for himself and 2.5 for a patient. This would put the caregiver technically over the aforementioned legal amount until he sold the excess to patients.
"The moment they harvest it, they're in violation of Maine law," Braun said.
Rosso and Braun said many prospective medical marijuana patients express confusion about Maine laws.
"The state says what these people can do and then drops them off," Rosso said. "You wouldn't even believe it. I can guarantee I answer more phone calls and emails than the state does about this."
Braun said he receives calls from people simply asking for explanation of the laws.
"Most of what I do is answer calls and provide advice," he said. "Many can't figure it out and don't know what it means."
Thiele, the state program director, said his office has handled an increasing number of inquiries regarding the law.
"In the last couple of weeks, we've seen an uptick in calls," he said.
According to Braun, many doctors in Maine have shied away from prescribing marijuana to patients.
He only knew of "three or four" advertising they are prescribing it and said reasons why could be stigma or the relative youth of the law.
"There's a fear in many doctors that patients may be drug seekers," he said.
But patients from all walks of life, from business class to the very poor, are served by the co-op, Rosso said.
The rapport built with them is a distinguishing strength of his business, Rosso said. "Long-term relationships" are the goal, he said.
"One time, I delivered (marijuana) at 12:30 a.m. to a patient who couldn't sleep because he was having seizures.
"He was all embarassed, and I said, 'Don't worry about it. I can go back to sleep'," he said. "I served my country. I'm about helping people."