by Allen St. Pierre, NORML Executive Director
NORML filed an "amicus curiae" brief with the state supreme appellate court on Friday, November 22, urging the court to enforce the limits on police searches set by 2008′s voter-initiative state decriminalization law, which eliminating police searches and arrests for possession of small amounts of marijuana. Attorneys Michael Cutler of Northampton and Steven Epstein of Georgetown authored the brief.
In this case a Boston judge initially ruled a 2011 police search — based entirely on the smell of unburnt marijuana — violated the "decriminalization" law which made possession of an ounce or less of marijuana a civil infraction subject only to a fine, thereby ending police authority to search or arrest the possessor. The state appealed.
Earlier in 2011 the state supreme court ruled, in a case in which NORML also filed an amicus brief, that police searches based only on the odor of burnt marijuana were now illegal. The court reasoned that smell alone did not establish probable cause to believe a criminal amount (more than an ounce) was present, so police had no power to search or arrest.
NORML asks the court to reject the Boston prosecutor's claim that federal prohibition — which allows arrest and imprisonment for any amount of cannabis under federal law — trumps the state decriminalization law and allows police to ignore state law and use evidence from smell-based searches in state courts.
NORML argues that state prosecutors and police must obey state law and state appellate court rulings under the state constitution's separation of powers doctrine, requiring the executive branch to obey the legislative branch's laws and the judicial branch's limits on police conduct under state law and the state's constitution.
Finally, NORML argues that the state prosecutor's position violates fundamental principles of Federalism, which limit federal "preemption" of state law only where state law "positively conflicts" with federal law. Since the August 2013 federal Justice Department Guidance memo to  federal prosecutors nationwide, recommending no interference with state laws legalizing marijuana in a responsible manner, no such conflict exists between federal and state authority.
Oral argument in the case of Commonwealth v. Craan is scheduled for early February, with a decision possible by June 2014.
-
Via http://blog.norml.org/
Medical marijuana: Massachusetts law, what you need to know
Massachusetts law allows certain individuals to legally use marijuana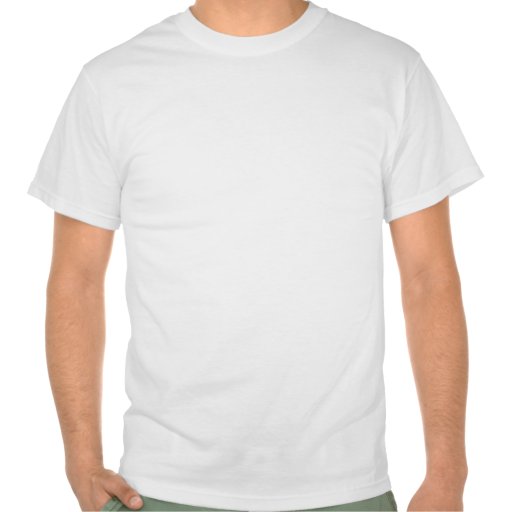 BOSTON —In November 2012, Massachusetts voters approved a ballot question which allows qualifying patients with certain medical conditions to obtain and use medical marijuana.
The Massachusetts Department of Public Health has published a list of frequently asked questions about the current status and planned timeline for the implementation of regulations required by the new law:
What happens on January 1, 2013?
The medical marijuana law takes effect on January 1, 2013. At that point, the Department will have 120 days (until May 1, 2013) to issue regulations. Until regulations are in place, medical marijuana dispensaries cannot open, and DPH cannot issue any registration cards. DPH's regulations will reflect input from various stakeholders, and the Department will hold a hearing and comment period to allow for further public input before the regulations are finalized.
Are qualifying patients eligible for medical marijuana under the new law starting January 1 while DPH is drafting its regulations?
During the time DPH is crafting its regulations, the ballot measure allows the written recommendation of a qualifying patient's physician to act as a medical marijuana registration card. Similarly, the law allows a qualifying patient to cultivate their own limited supply of marijuana during this period. Under the law, until DPH issues its regulations, it is not involved in regulating any medical marijuana recommendations between physicians and patients, or in defining the limited cultivation registration.
How do I qualify as a patient?
The patient must obtain a written certification from a physician for a debilitating medical condition. The law specifies: cancer, glaucoma, AIDS, hepatitis C, amyotrophic lateral sclerosis (ALS), Crohn's disease, Parkinson's disease, multiple sclerosis and other conditions as determined in writing by a qualifying patient's physician. The law allows qualified patients to possess up to a 60-day supply of marijuana for their personal medical use. The law directs DPH to define a 60-day supply through regulation.
What must DPH decide before dispensaries can be registered and registration cards can be issued?
Beginning on January 1, DPH will have 120 days to issue regulations governing numerous sections of the law. Some of the provisions include: setting application fees for non-profit medical marijuana treatment centers to fully cover the cost to the state; defining the quantity of marijuana that constitutes a 60-day supply; setting rules for cultivation and storage of marijuana, which will be allowed only in enclosed, locked facilities; creating registration cards for qualified patients; and defining rules around registration cards, personal caregivers, employees of medical marijuana treatment centers and individuals who qualify for a hardship cultivation registration.
I want to operate a medical marijuana dispensary. Can I apply for registration while regulations are being written?
No, because the regulations will specify what information and fee must be submitted for an application to be considered. In the first year, the law allows DPH to register up to 35 non-profit treatment centers across the state, with at least one but no more than five centers per county. The non-profit treatment centers would be registered under the law to grow, process and provide marijuana to qualified patients.
Will Massachusetts give guidance to health care providers on the medical marijuana law?
The Board of Registration in Medicine is collaborating with DPH to determine how to ensure that physicians understand the law and its provisions. The Board welcomes the recommendations of the Massachusetts Medical Society and other interested stakeholders, and will collaborate with DPH to successfully implement the law and promote patient safety.
Will health insurers or governments be required to cover medical marijuana?
No. Nothing in the law requires any health insurance provider, or any government agency or authority, to reimburse any person for the expenses of the medical use of marijuana.
Medical marijuana grower convicted
Federal authorities said Jason Nelson and others shipped their crop to Boston
By Jeff Barnard registerguard.com
GRANTS PASS — The owner of a Grants Pass bicycle shop has become the first registered medical marijuana grower in Oregon to be convicted on federal charges since the U.S. attorney's office started cracking down on abusers of the state law.
Authorities said Jason Michael Scott Nelson, 36, was one of four medical marijuana growers from Southwestern Oregon who pooled their harvests and made monthly shipments from Portland to Boston in pods loaded with furniture bought from Goodwill. The other three faced state charges.
"Our hope was to expose the lie about these huge operations that are just benevolently supplying medicine to sick people," said Amanda Marshall, U.S. attorney for Oregon. "Now we have the opportunity with this conviction to be able to have one more bit of evidence out there so people can be thinking critically whether or not this is what they want in their communities."
A U.S. District Court jury in Medford convicted Nelson on Friday of conspiracy to grow and sell more than 100 marijuana plants, growing more than 100 marijuana plants, and possession of unregistered machine guns, silencers and short-barreled rifles. The jury also found that his house in a rural area outside Grants Pass should be forfeited as part of an illegal drug operation.
A judge on Monday ordered Nelson held pending sentencing on Aug. 13. The jury also found his house should be seized as part of an illegal drug operation.
Nelson was arrested in May 2011 based on information stemming from the arrest of a woman shipping 74 pounds of pot from Portland to Boston in a load of furniture, said Grants Pass police Detective Ray Myers of Rogue Area Drug Enforcement.
After state police arrested Elizabeth Saul of Selma in Portland, she told investigators about three men providing marijuana to her, and one of them led investigators to Nelson, Myers said. The marijuana was selling for $2,400 to $2,700 a pound and the group had made two other shipments.
Authorities said that when investigators searched Nelson's property, they found a room elaborately set up for growing marijuana, mature and immature plants, and another room hidden behind a gun safe that contained 29 heat-sealed packages of trimmed marijuana buds. Investigators also found the illegal firearms.
Richard Michael Sherman testified that he passed marijuana from Nelson on to Saul. Sherman said he worked in Nelson's bike shop, trimmed marijuana buds for him and lived rent free at a house next to his. Sherman pleaded guilty three weeks ago to a federal charge of conspiracy to manufacture marijuana and testified against Nelson. He has yet to be sentenced.
Nelson testified that he was registered with the state to grow marijuana for four patients, and that only 6 pounds of the packaged marijuana was his.
At harvest time last fall, federal agents heaped hundreds of plants on dump trucks and hauled them away from five large cooperative medical marijuana gardens in Jackson County, which lies at the tip of the Green Triangle of prime marijuana growing country in Northern California and Southern Oregon.
Six men are awaiting trial.
Marshall's predecessor, Dwight Holton, cited shipments of medical marijuana tracked to other states last year when he characterized Oregon's medical marijuana law as a "train wreck."
Medical marijuana advocates have said they are eager to work with federal authorities to control the illegal sales of medical pot, because they reduce supplies available to qualified patients.
Oregon was one of the first states in the nation to make it legal to grow and use marijuana for medical purposes. Since then, marijuana advocates failed to win passage of a measure to make medical marijuana available to patients through dispensaries, but hope to qualify a measure making marijuana legal for the November ballot.
Mass. medical marijuana opponents mobilize efforts
How could mapreventionalliance.org possibly need more scientific evidence? WHO SIGNS YOUR CHECKS!? hmmmm reference the flow chart below -UA
boston.com
Opposition to a ballot question that would ask Massachusetts residents to vote on the legalization of medical marijuana is mobilizing in the state, despite claims from proponents that the issue is widely supported and will likely pass.
With the Legislature stalling on a bill that would legalize the drug for medical purposes and issue supporters collecting signatures across the state, voters will likely have the opportunity to decide in November.
Under state law, more than 68,000 certified voters must sign an initial petition to place an issue on the November ballot, with not more one-quarter of all the signatures coming from the same county. If the Legislature does not take up the issue, an additional 11,000-plus signatures are needed by June 19th to put it on the ballot.
But, the Massachusetts Prevention Alliance, which opposes the measure, has asked the Supreme Judicial Court of Suffolk County to change the ballot question's wording, which it says is "misleading.'' And the state's physicians are questioning whether there is enough scientific research to justify the use of marijuana for medical purposes.
Heidi Heilman, president of the alliance, said the question fails to "adequately'' outline the proposed system in which the state's Department of Public Health may issue registrations for marijuana treatment centers, and which would allow patients to be provided with a card that allows them to obtain the drug.
Jennifer Manley, spokeswoman for the Committee for Compassionate Medicine, which proposed the ballot question, however, says a summary of the question clearly states that what would happen under the proposed law.
"We drafted the initiative petition to make the Massachusetts medical marijuana law the safest in the country,'' Manley said in a statement.
Supporters point to the measure's licensing requirements for patients and dispensaries overseen by health department and the limited list of diseases that can be treated with the drug as examples of areas where the proposal excels.
Attorney General Martha Coakley's office filed a motion to dismiss the alliance's petition, saying the group failed to offer a valid way for the court to grant its request, such as by proposing another way to write the ballot question.
Coakley spokeswoman Emalie Gainey said the office is working toward achieving the "right result.''
A court date on the petition has been scheduled for Monday in Boston.
Proponents of legalization have long touted marijuana's medical benefits, saying it relieves symptoms of conditions like multiple sclerosis, Crohn's disease, cancer and AIDS.
Eric McCoy, a Boston resident who was diagnosed with multiple sclerosis 20 years ago, said using a vaporized form of marijuana has allowed him to live a "relatively normal'' life. McCoy, who uses a wheelchair, said inhaling the drug stabilizes the muscle spasms in his legs, allowing him to walk around his home.
He said he has been using the treatment daily for the past 17 years because he either cannot or will not take certain prescription drugs, like Valium, due to their dangerous side effects.
McCoy added that, for him, the most dangerous thing about using marijuana as a treatment has been procuring the drug, not using it. He would not elaborate on how he obtains marijuana.
"No one has ever overdosed from medical marijuana,'' he said.
The Massachusetts Medical Society, however, has recently said it could not support the drug as a treatment without sufficient scientific studies.
Dr. Richard Aghababian, the president of the group which represents about 24,000 physicians and medical students, said he would like the U.S. Drug Enforcement Administration to reclassify marijuana to permit more studies on its possible medical benefits.
"We encourage our physician members to practice evidence-based medicine,'' he said.
Aghababian said he is also concerned about the risk that prescribing marijuana, which the federal government classifies as illegal and of little-to-no medical value, poses to certain medical licenses. He also raised concerns over the health effects associated with smoking, a common way the drug is consumed.
Despite the push by opponents, supporters of medical marijuana say they are convinced Massachusetts voters will be on their side.
Bill Downing of MassCann, the local chapter of the National Organization to Reform Marijuana Laws, said he believes there is no other issue in Massachusetts "that garners nearly as much attention.'' He added that signature collection for the ballot initiative is "ahead of schedule,'' but did not have the exact number of remaining signatures that are needed.
During the 2010 election, state voters were asked 18 non-binding advisory ballot questions to gauge support for overhauling the state's marijuana laws. Nine of the questions supported the use of marijuana for medical reasons while another nine backed legalizing the drug outright, allowing the state to regulate and tax it.
According to an Associated Press review of the campaign returns, support for the questions varied from 54 percent to 70 percent in state legislative districts.
Currently, 17 states and the District of Columbia have laws legalizing the use of medical marijuana to varying degrees. Many of these laws came through ballot initiatives.
OPINION: Decriminalizing marijuana was smart. Now, let's be smarter
By Matt McQuaid boston.com

Your day begins when you're rudely awakened by the music of Phish blaring from a loudspeaker right outside your window -- a ritual that now happens like clockwork. On your way to work, the bus crashes because the driver got distracted while trying to relight his roach. When you finally get to the office, you're dismayed to find that the vending machine has been completely cleared out. Your boss reneges on his promise to help you complete a project on deadline because "Aqua Teen Hunger Force just doesn't watch itself, you know."
It's been nearly four years since Massachusetts passed its landmark marijuana law in November 2008, thereby decriminalizing possession of the drug in amounts under one ounce, and -- much to everyone's shock and awe -- the above scenarios aren't commonplace within the commonwealth (except, maybe, the Phish thing, and that's only if you live in Allston).
When originally introduced, the idea of decriminalization was met with both praise and derision: Critics asserted that passing the bill could lead to increased use of a potentially dangerous drug, while supporters contended that passage would result in a more sensible drug policy and tax savings for municipalities. That fight rages on, but the detrimental social ills that the opponents of marijuana decriminalization put forth have yet to rear their ugly heads.
Drug reform dissenters have been known to frantically wave their hands in the air and decry the inevitable social decline brought on by legalization, stating that decriminalization will lead to increased use. The evidence, however, seems to point to the contrary. A 2011 study found that since the decriminalization law went into effect, neither the use of marijuana nor experimentation with harder drugs has increased among Massachusetts residents. Furthermore, numerous past studies of similar cases have shown no correlation between increased use and decriminalization.
Marijuana decriminalization has also been projected to save millions in tax revenue. In the neighboring state of Connecticut, a non-partisan study estimated that decriminalizing simple possession could save the state $31.9 million per year, according to Karen O'Keefe, the Marijuana Policy Project's director of state policies. Jeffrey Miron, a Harvard economist, estimated that the decriminalization initiative would save Massachusetts $29.5 million in law enforcement resources, O'Keefe said.
"The law is doing what was intended -- saving people who are found in possession of a small amount of marijuana jail time and a criminal record," O'Keefe said in an email. "Convictions can prevent a person from getting housing, employment, or furthering their education."
From 2008 to 2009, the number of arrests in Massachusetts dropped by over 7,000, O'Keefe said, leading to a substantial decrease in judicial costs. "At the same time, [the decriminalization of marijuana] is allowing law enforcement to redirect their limited time and resources to more serious crimes," she said.
Reforming the state's marijuana laws isn't just good sense; the idea is also gaining traction within the state's electorate. Polls show that a majority of Massachusetts voters support a new ballot initiative (which will be put to an official vote this November) aimed at legalizing medicinal marijuana, and the 2008 state ballot initiative passed with a strong majority. Some polls have even shown that a majority of Massachusetts residents support legalization.
Massachusetts has undoubtedly made great strides in regards to reforming archaic and ineffective marijuana laws, but these accomplishments need to carry over to the rest of the country. Marijuana laws on both the state and federal levels have failed to stop abuse in a meaningful way and are costing taxpayers billions of dollars every year. Furthermore, if the Mexican cartel wars have shown us anything, it's that criminalization creates profit incentives for drug traffickers.
America has been fighting a war on drugs for decades. It's time we raised the white flag.
The government's marijuana problem
Federal bureaucracy makes it hard for states to administer a proven pain-relief medicine
By Juliette Kayyem | boston Globe Columnist
EVEN IF I wanted to get marijuana, I wouldn't know where to start looking. That predicament should not be true for the terminally ill. But the legal limbo regarding medical marijuana has left many state governments deciding between promoting patient care and exposing people to prosecution. Finally, the states are pushing back.
The debate over medical marijuana isn't about the drug war. It is about where the issue fits in the federal bureaucracy. Location is as important for government agencies as for real estate. The Forestry Service is in the Department of Agriculture, not Interior; the Immigration and Customs Enforcement agency is within the Department of Homeland Security, not Commerce. Where an issue is handled is a reflection of the government's priorities and policies.
Decisions about marijuana's medical benefits are made by the Justice Department's Drug Enforcement Agency; decisions about whether to prosecute those who violate federal law against marijuana use reside with local US attorneys' offices; decisions about whether there can be more medical studies are made by the National Institute on Drug Abuse, whose name gives you a sense of its priorities.
Medical marjiuana is governed by drug enforcers and prosecutors. This simple fact has created a legal fight over legitimate state attempts to administer this different kind of pain relief - the only one that, some cancer patients say, relieves their suffering.
Any column praising a marijuana effort should include the usual caveats about not inhaling or "I was once at a party where I saw it.'' But, this is no reefer madness. The state legislative effort to promote medical marijuana was backed by George Soros's Open Society Institute. Presently, 16 states and the District of Columbia allow medical marijuana; another 10 are considering it. Close to one-third of all Americans live in states that authorize its use. Such crazy partiers as the American Medical Association, the National Academy of Sciences Institute of Medicine, and the American College of Physicians recognize the medical benefits of marijuana or, more cautiously, cannabis.
Nonetheless, even in the states that allow medical marijuana, federal authorities keep bringing cases against medical marijuana distributors, their clients, and the landlords that lease to them. Some may deserve it and just be fronts for recreational use. But because federal and state laws overlap, the only assurance the Justice Department can give to state supporters of medical marijuana is a promise that prosecutions against caregivers or patients are a low priority. That sentiment was reiterated by Attorney General Eric Holder just last week.
Assurances are not legally binding. This leaves governors in a terrible quandary about how, and whether, to proceed with laws allowing the distribution of marijuana for medical use. In Rhode Island, before Governor Lincoln Chafee ever enforced a law allowing distribution by "compassion centers,'' he received a letter from the state's US attorney to "ensure that there is no confusion.'' With a passing reference to Holder's priorities, the letter warns that Justice will vigorously enforce laws against the manufacture, distribution, and possession of marijuana "even if such activities are permitted under state law.''
Chafee and Washington Governor Christine Gregoire, who received a similar letter, are now asking the federal government to change marijuana from a Schedule I drug, a status it shares with heroin, LSD, and mescaline, to Schedule II. Schedule II drugs, such as cocaine, morphine, and opium, are equally addictive but can also be dispensed for medical use.
The Schedule I designation was initially made by Congress but it can be changed by administrative action. Chafee and Gregoire want the DEA to demote marijuana; they cite 2,300 studies regarding the safety and efficacy of medical marijuana, studies that they found in the government's own Library of Medicine.
A different classification would give some confidence to states that the federal government recognizes the legitimacy of medical marijuana. It would also give the federal government some legal basis, besides priority shifting, for setting standards for lawful medical marijuana use.
It is a simple request, and DEA should not be terribly surprised by it. For decades, and despite repeated attempts by scientists and researchers to prod DEA to reconsider its stance, the agency has never budged. Now the governors are asking.
The federal government is falling behind the science, the sentiment of states, and even compassion. It's time for a change of location. It's time to inhale.
Curious About Push To Allow Medical Marijuana In Massachusetts
About time!-UA
BOSTON (CBS) –6/20 By David Wade
Some people say medical marijuana is about helping people who are seriously ill, but others worry there's a potential for abuse.
Jerry from Whitinsville Declared his Curiosity, asking:

"Are they ever going to pass a law allowing medical marijuana to help people with chronic pain?"
Well, there's a new push here in Massachusetts to do just that.
Steve Saling has advanced ALS, Lou Gehrig's disease. He uses a computer to speak and told us: "I think medical marijuana should be available. This medicine calms the constant spasms in my muscles and the rigidity in my joints. I have tried everything else my doctors have recommended and nothing else works."
Sixteen states and the District of Columbia have legalized marijuana for medical purposes, including New England neighbors Maine, Rhode Island and Vermont. However, in Mass., pot for medical use has been a non-starter. Some lawmakers say that should change and it's time for the state to legalize medical marijuana, but that controversial idea has run into trouble in other states. Even if some sick people can benefit, the concern is, will a law cause more problems than it cures?
"The bill is really about compassion," says State Rep. Frank Smizik, the primary sponsor of the Massachusetts Medical Marijuana Act. "Now people are buying it, they can get it on the street, and that's illegal."
He wants to change that to what he says is a tightly crafted law.
Under the proposed law, only people with about ten very serious illnesses like cancer, HIV/AIDS, ALS and Multiple Sclerosis would be able to get a license for medical marijuana. Patients would need recommendations from their doctors. No more than 19 dispensaries would be licensed to grow and sell marijuana, and the state Department of Public Health would control the system.
But, some people doubt the state will keep tight control. There have been problems in other states because of loose regulations. Potential abuse is the concern.
In a statement, Middlesex District Attorney Gerard Leone told us he's open to medical marijuana, but with a caution: "…provided that proper regulatory measures are in place to ensure that there is systemic accountability that prevents abuse."
Advocates say the Mass. bill has controls to do just that.
"It's a balance of allowing safe access for suffering, qualifying patients, and including the kind of strict regulations that will prevent abuse of the system," says Matt Allen, from the Mass. Patient Advocacy Alliance.
The debate gets underway next week with a hearing at the State House, and Steve Saling has his own question for lawmakers: "Why shouldn't I have access to an effective, safe, all natural drug?"
Even if the bill passes, there's another issue. Since marijuana is illegal at the federal level, authorities have busted dispensaries even though state laws allow them.
New Hampshire has also been debating this issue. Even though the House passed a bill legalizing medical marijuana, the state Senate table it, effectively killing the bill for now.