Marijuana Could Be the Answer to Curing Alzheimer's Disease, Study Shows
The Motley Fool - Sean Williams - 09/19/2016
The statistics associated with Alzheimer's disease are downright depressing.
The disease, which typically affects the elderly and is characterized by a progressive decline in cognitive function, currently afflicts 5.4 million Americans, and the Alzheimer's Association expects the direct and indirect costs of treatment to reach $236 billion in 2016. Some one in nine people over the age of 65 has Alzheimer's disease, and within the U.S., it's the sixth-leading cause of death.
These statistics are even scarier when you consider how much researchers still have to learn about this disease. Though there are medications designed to slow the progression of the various stages of the disease, a cure for Alzheimer's disease remains elusive for the time being.
A number of big-name drug developers have taken aim at Alzheimer's, only to have their studies end in disappointment. Drug giants Johnson & Johnson and Pfizer teamed up to develop bapineuzumab, while Eli Lilly developed solanezumab. Both drugs missed their primary endpoints in phase 3 studies. It's difficult to get medicine through the blood-brain barrier, and the clinical success rate of Alzheimer's drugs is particularly low.
Biogen (NASDAQ:BIIB) is hoping to change that with experimental therapy aducanumab, which, in early-stage studies, produced reduced cognitive decline and substantial beta-amyloid clearance. (Beta-amyloid is a protein found around the brain that, when clumped together, can form plagues that block neurons and lead to a progressive decline in cognitive function.) Unfortunately, early-stage success stories often miss the mark in later-stage studies, so the jury is still out on aducanumab.
Is cannabis the answer to Alzheimer's disease?
However, researchers at the Salk Institute for Biological Studies believe the cure to Alzheimer's disease might come from a readily available substance: marijuana.
In order to test their theory, researchers at the Salk Institute modified nerve cells to produce high levels of beta-amyloid. Researchers then noted that these higher levels of beta-amyloid production led to the expression of pro-inflammatory proteins and eventually nerve cell death. The ongoing death of these nerve cells is what leads to the progressive cognitive decline witnessed in Alzheimer's patients. This itself was an intriguing finding, as it was long believed that an immune-like response, not the proteins themselves, led to nerve cell death.
Now here's where things get interesting. As the researchers noted in theirfindings, nerve cells in the brain contain receptors that are activated by lipid molecules known as endocannabinoids, which are naturally produced by nerve cells. These endocannabinoids are believed to help nerve cells with their ability to send signals relating to appetite, pain sensation, and memory. Marijuana contains the chemical tetrahydrocannabinol (more commonly known as THC), which is similar to endocannabinoids and can activate those same nerve cell receptors. In other words, the researchers at Salk Institute hypothesized that cannabis could block the receptors that lead to the release of pro-inflammatory proteins and prevent nerve cell death.
For their test, the researchers applied THC to nerve cells producing high levels of beta-amyloid. The findings showed that beta-amyloid production was reduced, eliminating the pro-inflammatory protein response and sparing the nerve cells from death.
Understandably, this study would need to be tested in a well-controlled clinical setting to have validity, but it nonetheless offers significant hope that cannabis could hold the key to curing Alzheimer's disease.
Before you get too excited...
While the findings from Salk Institute's researchers are eye-opening and exciting from a medical standpoint -- and they mark another victory for cannabis enthusiasts who'd like to see medical marijuana legalized throughout the country -- the reality is that cannabis' path to approval as a treatment for Alzheimer's disease could be long and difficult.
If you recall, the U.S. Drug Enforcement Administration recently issued a rulingthat will keep cannabis designated as a schedule 1 (i.e., illicit) substance. Although the DEA appears to be relaxing its stance on marijuana for the purposes of medical research, there are no guarantees that access to cannabis for medical research will improve anytime soon. This also complicates matters for residents living in the 25 states that haven't legalized medical marijuana.
Furthermore, the Food and Drug Administration's recommendation on cannabis seemed to coincide with that of the DEA. The stance of both the DEA and FDA is that much is still unknown about the chemical composition of marijuana and that marijuana has no recognized medical benefits. There are also unknowns surrounding its safety that could make it difficult for any marijuana or cannabinoid-based drug to make it past the FDA.
Beyond these restrictions on marijuana's medical potential, the marijuana business in general faces some inherent disadvantages. Because marijuana remains an illicit substance at the federal level, marijuana businesses struggle to obtain basic financial services ranging from a checking account to lines of credit. Just 3% of the nation's 6,700 banks are currently working with companies in the cannabis industry.
Marijuana businesses also face disadvantages come tax time. U.S. tax code 280E prohibits businesses that deal with federally illegal substances from taking normal business deductions, leaving them to pay tax on their gross profits instead of net profits.
Ultimately, marijuana has shown flashes of medicinal potential across a number of disease types, including Alzheimer's disease. However, without controlled and FDA-approved clinical studies, the evidence needed to give marijuana recognized medical benefits just isn't there. Unfortunately, both Alzheimer's patients and investors looking to take advantage of marijuana's potentially expansive growth prospects will have to watch and wait from the sidelines.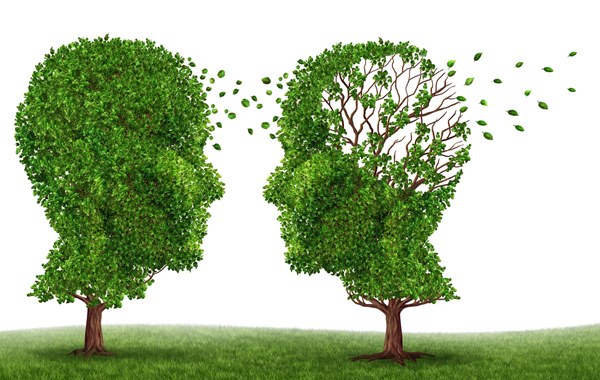 Another study is adding evidence to the case for the treatment and prevention of Alzheimer's disease with the compounds in cannabis.
Research published in the Journal of Alzheimer's Disease this September "strongly suggest that THC [the main active ingredient in marijuana] could be a potential therapeutic treatment option for Alzheimer's disease through multiple functions and pathways."
More than five million Americans have Alzheimer's today. One in three seniors will die with Alzheimer's or another dementia, and Alzheimer's is the sixth leading cause of death in the nation, costing America about $203 billion in 2013.
Chuanhai Cao and other researchers at the University of South Florida and Thomas Jefferson University wanted to investigate the "potential therapeutic qualities of Δ9-tetrahydrocannabinol (THC) with respect to slowing or halting the hallmark characteristics of Alzheimer's disease."
So they treated Alzheimer's research cells (N2a-variant amyloid-β protein precursor (AβPP) cells) with THC and examined them for amyloid-β at the 6, 24, and 48-hour time markers. Amyloid-β is a type of protein that is linked to Alzheimer's symptoms. The researchers found THC "to be effective at lowering Aβ levels … in a dose-dependent manner."
The main active ingredient in pot "directly interacts" with amyloid-β, "thereby inhibiting aggression". THC was also effective at lowering other key Alzheimer's Disease markers. Furthermore "no toxicity" was observed from the THC. The researchers also found THC "enhances" the function of the cell's energy factories — the mitochondria.
"THC is known to be a potent antioxidant with neuroprotective properties, but this is the first report that the compound directly affects Alzheimer's pathology by decreasing amyloid beta levels, inhibiting its aggregation, and enhancing mitochondrial function," stated study lead author Chuanhai Cao, PhD and a neuroscientist at the Byrd Alzheimer's Institute and the USF College of Pharmacy.
"Decreased levels of amyloid beta means less aggregation, which may protect against the progression of Alzheimer's disease. Since THC is a natural and relatively safe amyloid inhibitor, THC or its analogs may help us develop an effective treatment in the future."
Other research in the same journal that month indicates THC boosts the body's natural anti-Alzheimer's fighting mechanism — the endocannabinoid system.
Alzheimer's Disease is thought to result from a lifetime of brain inflammation. Cannabis is one of the most safe anti-inflammatories in medicine. Some neuroscientists believe a bout of pot smoking in early adulthood may prevent Alzheimer's onset later in life. Cannabis slows brain aging, Time reported in 2012.
Smoking, vaping, or eating the pot molecules THC and CBD directly effects nerve cell function, reducing chronic brain inflammation, oxidative stress, and cellular dysfunction — all the while promoting stability of the human body's internal environment (homeostasis) and healthy brain cells (neurotrophic support), studies show.
"What we found was that not only did the single puff a day reverse the memory impairment but also restarted neurogenesis," Ohio State University, Gary Wenk told the Seattle Post Intelligencer this year.
Other studies have shown THC inhibits other key pathological markers of Alzheimer's Disease.
The U.S. government has patented marijuana molecule CBD as a neuroprotectant, evan as it maintains that cannabis is a schedule 1 drug with no medical use and high potential for abuse. The federal drug war is blocking deeper research into cannabis' impacts on brain disease, Wenk states.
-
VIA SFGate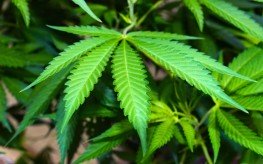 You've probably read about the positive effects of coconut oil's medium chain triglycerides (TCMs) to produce ketones that energize brain cells in lieu of dysfunctional brain metabolism (how coconut oil can stave off and reverse Alzheimer's). And there are herbs from Traditional Chinese Medicine or Ayurveda that are helpful while Big Pharma flounders with failures to create a profitable Alzheimer's pharmaceutical that might help more than harm.
But now there is another effective non-pharmaceutical solution to add: Cannabis.
A Personal Story of Cannabis Ameliorating Symptoms During Late Stage Alzheimer's
Alzheimer's is the third most prevalent disease killer in the Western world after heart disease and cancer, and its rate of diagnosis continues to soar. In addition to the obvious cognitive dysfunctions, Alzheimer's victims are dysfunctional with mundane matters and daily routines, have little or no recollection of close relatives and friends, and tend to be very grouchy and feisty.
A daughter tells the arduous caretaker story of helping her mother's final stages of Alzheimer's by getting her on medical marijuana and off pharmaceuticals in stages. Her mother, who arrived to her daughter's Oregon home as she was approaching 80 years of age, was not the type who took advantage of holistic medicine and organic foods and supplements. In addition to her Alzheimer's, she was on several other medications for other ailments.
But the crafty inclusion of some home cooked organic meals and cannabis produced very positive results with the mother's cognitive abilities. The herb stews made her much more sociable and cooperative instead of feisty, angry, inappropriate and anti-social, which are all symptoms of Alzheimer's, in addition to the gross absence of memory.
Her mother did pass away peacefully and lovingly at age 83 after the mother-daughter bond was firmly re-established. In other words, she exited the Earthly realm in a much better state than if she had not been exposed to cannabis.
Scientific Studies Support this Woman's Story
A 2013 in vivo (mice) study in Spain, a vanguard for cannabis research, did a study on cannabis for Alzheimer's entitled "CB2 cannabinoid receptor agonist ameliorates Alzheimer-like phenotype in AβPP/PS1 mice".
The researchers concluded that:
"… the present study lends support to the idea that stimulation of CB2 [cannabinoid] receptors ameliorates several altered parameters in Alzheimer's disease such as impaired memory and learning, neuroinflammation, oxidative stress damage and oxidative stress responses, selected tau kinases, and tau hyperphosphorylation around plaques."
But that's not the only Alzheimer's study of recent that has come to similar conclusions. Researchers who worked on a study published in Molecular and Cellular Neuroscience came up with the most advanced understanding of Alzheimer's mechanics and how cannabis demonstrates efficacy without toxic side effects. Their study was preceded by similar onesshowing cannabis efficacy for Alzheimer's.
Gary Wenk, Ph.D, professor of neuroscience, immunology and medical genetics at Ohio State University, told Time Magazine:
"I've been trying to find a drug that will reduce brain inflammation and restore cognitive function in rats for over 25 years; cannabinoids are the first and only class of drugs that have ever been effective."
Let's hope our brain dead, oppressive government and medical system wakes up to raw cannabis's medical potentials.
-
VIA Natural Society